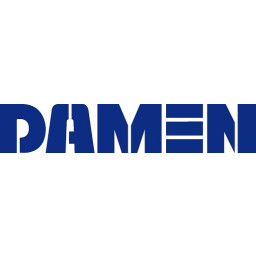 Damen Yachting
Lead Engineer Mechanical
At Damen Yachting, we proudly build and refit the very best Amels superyachts, Damen SeaXplorer expedition yachts and Damen Yacht Support vessels for our clients to enjoy the finest moments in life. We are a Dutch family-owned yacht builder and proud of our long pedigree of craftsmanship. From our locations in Vlissingen in the Netherlands and Gdynia in Poland, our strong team of approximately 450 yacht building professionals is the foundation of our successful growth. Together with hundreds of specialist co-makers, we deliver what we promise with unrivalled knowhow and a passion for innovation. Damen Yachting is the yachting division of the Damen Shipyards Group, the world's leading specialist ship builder, which operates 35 yards globally with 12,000 employees.
Within the department Engineering a small dedicated group of engineers will be responsible for the design and engineering of Dynamic Construction Parts, like side doors, stern doors , big hatches, etc. for multiple projects. The mechanical engineers will be responsible for making calculations, 3D models from concept design until detailed engineering, production information, manuals, system descriptions etc.
Modelling doors, hatches, etc.
Modelling 3D mechanical assemblies
Making calculations of mechanical assemblies
Making drawings of machined parts
Making production information of doors/hatches, etc.
Making assembly instruction, manuals, etc
Delivering production support
We are looking for a team player with an innovative mindset, excellent communication and advising skills with the following experience:
Minimum Bachelor degree, in the field of Mechanical Engineering
Yacht/Shipbuilding experience would be great;
Computer skills with respect to modelling 3D assemblies and calculations with software.
Note: We use Autodesk Inventor and Inventor Nastran for this discipline.
We highly value our employees and support your professional and personal development. Therefore we invest in all our employees by:
A technology and innovation focused dynamic international work environment;
A competitive salary package & other benefits;
On-going learning opportunities within a diverse and rewarding work environment
An active social environment in terms of business culture, events & sports
Due to summer holidays, the application procedure may take longer than usual. We appreciate your understanding and will get back to you after the holidays.
Engineering, translating a yacht design into a real yacht!
We are the core of the yacht building process of Damen Yachting. Whether it is a luxurious yacht, ruggedized expedition yacht or a multipurpose yacht support vessel, we engineer it all. Our team of 160 engineers work divided over four main disciplines: shipbuilding, mechanical, electrical and interior. All are passionate and dedicated, working closely together in project teams and creating a pleasant and personal working atmosphere. Together we engineer the yacht as a virtual ship, as the yacht will be a digital one before it will be built in real life. By using advanced 3D software we integrate increasingly standardized and modularized systems, for a fast and reliable delivery of our yachts to the highest quality and value. During this process we work closely together with our co-makers to incorporate the latest industry standards and technologies into our yachts. In order to create the highest standard of yachting experience for our customers.
Meer vacatures van Damen Yachting
Geplaatst:
2 maanden geleden