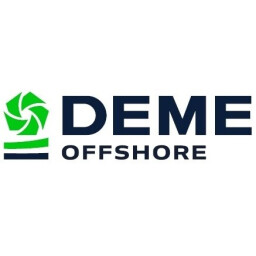 DEME Offshore
Mission Equipment Owner
As a Mission Equipment Expert, you will be responsible for dedicated technical follow-up of certain types of Mission Equipment such as drill rigs, Monopile grippers, Cable Installation System, trencher, Modiga and deck cranes (among others). You will work for our mobilization projects for our Offshore Activity Line fleet at the Deme Offshore Base in Vlissingen.
Within this role, you will work on mobilization, commissioning, maintenance and repair of technical assets, analyses and improve equipment's performance, in line with internal business demands and QSHE-S guidelines, in order to contribute to a high-quality, reliable and safe equipment against optimal costs and to optimally enable Operations to execute client projects. Together, we work on DEME's vision of creating a sustainable future.
Your responsibilites:
Overall responsibility for offshore mission equipment;
make sure operations are carried out safely and in-line with company procedures;
co-ordination with other departments to manage resources across operations;
development of commercial budgets and work schedules for mobilization activities;
mobilization tender management, cost control and reporting to the PM;
creation and allocation of internal and external work packages;
keep the company mobilization process updated, including defining inputs, outputs and key stake holder responsibilities.
Your profile:
BSc or MSc degree in a relevant engineering discipline;
affinity / experience with Hydraulics / Electro-Mechanical engineering;
at least 3 years of relevant working experience;
good coordinating skills;
being a team player and having a flexible attitude;
willing to travel abroad when necessary.
Our offer
An extensive mobility program for a healthy work-life balance;
a permanent training track which allows you to develop yourself personally and professionally;
a stimulating, innovative workplace with numerous growth opportunities;
a people-oriented environment with an interactive health program and a focus on employee wellbeing.