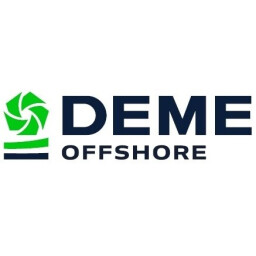 DEME Offshore
Tender Manager Heavy Lift and Decommissioning
DEME Offshore is currently looking for highly motivated candidates to reinforce its Tender Department, for leading tenders in the field of Heavy Lift and Decommissioning tenders. As a Tender Manager, you will be responsible for international tenders. You will manage corresponding project proposals for complex offshore work. This position is based in Breda.
Your responisbilities
Responsible for analyzing international tenders and commercial opportunities and managing corresponding project proposals for complex offshore works;
analyze the project scope and develop the engineering, the planning and the pricing of tenders;
establish strong relationships with (potential) clients during the whole tender process;
lead and manage a tender team through application of our tender and acquisition processes;
recruit, motivate and empower your tender team members from the various DEME Offshore specialists support departments, such as Engineering, Legal, Insurance, Finance, Project Controls;
support ownership and maximize innovation, targeting a high-quality tender submission and contract;
take the lead in tender clarifications and negotiations with clients after the submission of the tenders.

Your profile
Bachelor or Master degree in Engineering or equivalent by experience;
at least 5 years of proven experience in the tendering, preparation and follow-up of Installation of oil & gas platforms / Decommissioning of oil & gas platforms;
understand the importance of thorough review of tender documents;
being passionate about the marine environment and large projects, built with large equipment;
can work under pressure and keep your team focused;
excellent negotiations skills and commercial awareness;
pragmatic and work in a proactive manner;
natural ability to get things done, in a structured way and to certain deadlines. Being flexible, you consider change as your friend, not your enemy;
natural leader, driving your team forward to excellence;
experienced user of the most common MS Office applications. Knowledge of planning programs, such as MS Project and/or Primavera is an asset;
can express yourself fluently in spoken and written English. Proficiency in other world languages is a plus;
prepared to travel abroad for short missions.
Our offer
A working environment where no day is the same and where you will be challenged continuously;
a professional career path in the DEME Group, a highly regarded industry leader;
leading the way to the realization of challenging and breathtaking marine projects on a global scale;
having impact on creating a better, sustainable world;
opportunities to rapidly develop your career in a competitive multinational;
environment in the Netherlands, as well as abroad;
opportunities to broaden your technical knowledge and expertise over the whole DEME Offshore organization;
working in close cooperation with a team of bright and highly motivated colleagues;
top quality training opportunities;
a competitive salary with extra-legal benefits.