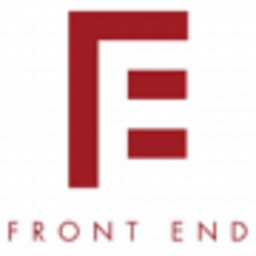 Front End
Service Delivery Manager - Offshore
Service Delivery Manager
This position requires a strong understanding of the Offshore Oil and Gas Industry. Proven abilities in strategic planning, managing, and executing challenging offshore projects safely, efficiently, and economically. The candidate needs to ensure improvement in operational efficiency in day-to-day operations as well as acting as support function for the Offshore Rig Crews by providing an oversight on critical surveys, Class and Flag Requirements, Rig Move Operations, Engineering Solutions for the Out of Service Time and keeping critical Well Control Inventory serviced and ready for use. Providing out of the box solutions for challenging tasks to help the company and the customer to increase safety, increase efficiency and reduce costs while keeping the safety of personnel and asset integrity as the highest priority.
Responsible for verification of Rig Specs versus Aramco Requirements during the design and the build phase.
Ensuring all design and build documentation is available and in the format as required by Aramco.
Developing new processes to ensure 100% compliance.
Responsible or the Eventual Delivery of Aramco Audits.
Assisting New Build Project team with Operational Clarifications.
Assisting in approving the technical details for the procurement of Owner Furnished Equipment after verification of them following Aramco Standards.
Working on processes to streamline Customs and Immigration Process to ensure minimal delays in getting the rigs cleared and ready to work in KSA after arrival.
Developing, reviewing, and verifying the rig move procedures to KSA, including but not limited to optimum utilization of Towing Vessels, Rig Movers etc. to minimize mobilization costs.
Working with Operations team in ramping up the manning of the New Build Project in line with the construction schedule to ensure personnel have adequate time to familiarize themselves with the equipment before operations commencement in KSA.
Responsible for verifying the technical specifications of the Jack Up Rigs and comparing the same with the signed contracts
Respect for the hierarchy of management by report the cases to your line manager as a 1st authorized person.
Commitment to working time set specified by personnel department (From 0800 AM to 0500 PM) with one-hour lunch break starting at 1200 PM and finish at 0100 PM).
Execute any additional assignment given to you by your manager.
Job requirements
Bachelor's Degree in related field of study in Supply chain, Engineering, Maintenance, Marine or any related studies.
Experienced in service delivery operations, Import & Export from Door to Door including customs clearance with practical knowledge to obtain certificate from SABER and SFDA as per the Saudi technical standard.
Microsoft EXCEL, PPT, WORD
Teamwork (The role highly depends on ability to continue harmony in team to achieve objectives)
Minimum 5 years' experience in the same field.
Excellent verbal and written English communication skills
Ability to communicate ideas effectively and professionally
Ability to work under pressure and meet deadlines
Ability to work both independently and as a member of a team
Strong knowledge in local content programs such IKTVA, NUSANED, Government Local Content.
Interested?
Apply now via
the application button
.
Agency calls are not appreciated.
Meer vacatures van Front End
Geplaatst:
17 dagen geleden
We are looking for an analytical and innovative general counsel to optimize our org...
Geplaatst:
1 maand geleden
We are looking for a knowledgeable and highly experienced Marine Operations Manger with Saudi Aramco...