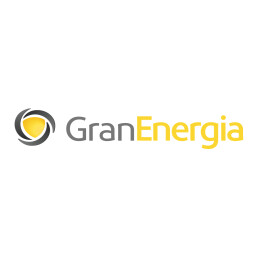 GranEnergia
We are looking for a Controller to join our team!
We are looking for a Controller to join our team!
0,8 - 1,0 FTE, Rotterdam based
About GranEnergia
GranEnergia is a family owned company, founded in 2011 in Brazil. We offer integrated, innovative solutions for the Offshore Energy industry focusing on excellence, new technologies and state-of-the-art Accommodation Vessels. GranEnergia is Headquartered in Brazil (Rio de Janeiro) and has its operational base in Macae. Our Brazilian offices consist of approximately 25 colleagues, responsible for amongst other, project management, ship management, procurement, finance, logistics, legal and HR support.
GranEnergia in The Netherlands is based in the beating heart of the Rotterdam business center, opposite to the Central Station. The Rotterdam team currently consists of 6 colleagues containing Sr.Management, Finance, Commercial and HR functions. Our Rotterdam office is the holding company of the Marine Operations of the GranEnergia Group. We manage 2 accommodation vessels, the Olympia and the Venus. It is the group's ambition to grow its fleet and its services share of the offshore market in the coming years!
For our Rotterdam Office, we are looking for a Controller. The Controller will work closely together with the Finance Director and finance colleagues of the company in fulfilling the financial deliverables of the group.
Responsibilities
Establish and maintain accounting systems for budgeting, forecasting and reporting which comply with IFRS and Dutch accounting standards.
Capex Control and Opex Control
Ensure Group financial reporting processes are accurate, timely and pertinent. Provide efficient, stable and cost-effective IT systems and infrastructure to support reporting processes and business control; SAP knowledge is desirable.
Ensure the prompt and accurate production of corporation tax returns for all relevant legal entities and liaise with service providers to submit returns to Dutch Revenue authorities.
Ensure that the Group financial and statistical performance is reported accurately and promptly. It is also your responsibility that the performance is analyzed and reviewed with key features extracted and reported to the Board and Senior Management for attention.
Manage internal and external audit processes and ensure that they provide early warning of potential problems.
Actively stay up to date with new IFRS and TAX requirements that could have an effect on the Group.
Budget process: Leading in preparing annual budgets and updating budgets in case needed.
Management Accounting
- Prepare management reports on performance of the projects/vessels.
- Analyse the performance of the holding as well as of the SPE's.
- Prepare, develop and analyse financial information to allow the management to make well-informed decisions to ensure future stability, profitability and growth
Treasury activities;
- Bank compliance and governance
- Cash flow forecasting
We are looking for a Controller with the following qualifications and competences:
At least BSc in Business, Finance, Accounting or other related field.
A minimum of 3 years experience and a good financial background with proven success in financial reporting.
Proficiency in financial systems and tools.
SAP knowledge is desirable.
Strong analytical skills, proactive, persistent, good sense of humor.
Self-starter with a high degree of initiative; hands on.
Ability to communicate at all levels of management and staff.
Ability to work under pressure and meet challenging deadlines.
Company language is English, therefore we prefer a colleague who worked in an international company. Knowledge of Portuguese is an advantage.
Coaching skills and willing to train the finance staff on raising awareness and knowledge of financial management.
What we offer
You will join an international and ambitious company with plenty of growth opportunities. Our offices have a good working atmosphere and we are proud on our open and informal organizational structure.
We offer a competitive compensation which shall be in line with your relevant knowledge and work experience.
In case the above sounds attractive to you, please send your application letter and resume to:
Hester Hofhuis- Lentz, e-mail address [email protected]
If you would like to have more information, please contact: Ricardo Orofino (Finance Director), e-mail address [email protected]