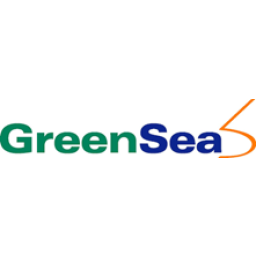 GreenSea Chartering bvba
Vessel Operator (m/f)
We are looking for a dynamic
VESSEL OPERATOR (m/f)
Who we are:
GreenSea Chartering BV is a dynamic young and international shipping company in Antwerp, Belgium. GreenSea operates a fleet of about 35 specialized reefer vessels deployed worldwide. Greensea is all about dedicated shipping and cater to specialized clients.
What you will do:
Working from our office in Antwerp, in a small team of enthusiast colleagues, you will be a part of an international group of people. On the daily basis, you will be responsible for the logistic guidance of several reefer vessels, whereby you have daily contacts with vessels, agents and customers all over the world. At GreenSea each individual is an expert in his or her own field.
Your main tasks will be to:
Responsible for the daily operation of the nominated vessels in the most efficient and effective manner.
On a daily basis plan and coordinate the loading/discharging schedule of the vessels.
To generate, update and finalize the vessel/voyage administration.
Monitoring of the vessel's performance.
To negotiate tariffs and conditions with service providers.
Providing instructions and necessary information to masters, agents, brokers and ship owners about the operations of the nominated vessels.
What we require:
A higher vocational education, preferably maritime-related.
Good knowledge of the English language, written as well as oral.
First experience in a similar position (+/- 2 years), in the maritime sector or on board of vessels, is preferred but not a must.
An analytical mind with commercial understanding.
An ability to manage stress situations.
An open-minded, team player and a flexible attitude (no 9 to 5 mentality).
Only applicants with permission to work in the E.U. should apply.
Residence in the region of Antwerp (Belgium)
What we offer:
We offer you a challenging job in an international environment, a good salary with excellent company benefits.
How do you apply:
Please send your application with C.V. to [email protected]
Office Location:
Greensea Chartering BV
Noorderlaan 133 – 3rd floor
2030 Antwerp Belgium
To learn a bit more about GreenSea, please visit www.greensea.be
Or visit us on LinkedIn www.linkedin.com/company/greensea-chartering