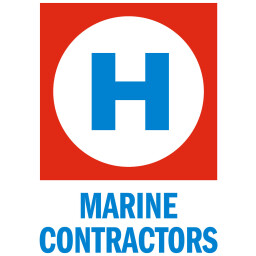 Heerema Marine Contractors
Graduation Thesis - Effect of Time - Varying Curre...
The Engineering department at HMC is responsible for the engineering of all our projects, from the installation or removal of fixed and floating platforms through to the installation of subsea pipelines and infrastructures. The department brings together people from a wide variety of technical and engineering disciplines. Within the Engineering Department Marine Engineering performs essential analyses and calculations for the transportation and installation of offshore structures. When working on location, they provide engineering support for the Vessel Management Team and the Project Team.

HMC consistently pushes the boundaries of what is possible in demanding marine conditions. We work on projects that pose unique planning and engineering challenges. Our clients rely on us to develop ground?breaking solutions. Therefore we are currently looking for a talented Master student with a hands?on mentality for our Marine Engineering team.

Graduation Assignment
Dynamic Positioning (DP) is the main method for station keeping of HMC's vessels during offshore operations. During project preparations, DP capacity assessments are performed using numerical models, while the actual performance of the system during execution is monitored and logged. Systematically comparing and analyzing these two improves the models.
A possible improvement is taking into account the effect of non-stationary current loads. This non-stationary character of current loading can originate from the space-time variation of current itself, as well as from vortex shedding of a current flow from the hull. It is possible that both effects are also dependent on water depth.

The goal of this graduation thesis is to determine the presence and effect of non-stationary current loading on the DP-footprint of SSCV Thialf.

Requirements
You are a highly motivated and enthusiastic student who can contribute to solutions to our current and future challenges. Ideally we are interested in the following profile:
Master student who is enrolled in a Maritime / Offshore or comparable Engineering program;
Keen interest in hydrodynamics and station keeping (DP);
Knowledge of / experience with Matlab or Python;
Strong analytical mindset;
Critical thinker with excellent problem solving skills;
Independent and enjoys working together;
Urge to deliver quality and take ownership;
Strong verbal and written communication skills in English and Dutch.
Does this sound like you? Then read on!

Terms of employment
Working for Heerema Marine Contractors means being part of an international organization full of unprecedented top talent. We continually shift our boundaries by going together for the highest achievable result. This together makes that your personal growth will accelerate! We also offer a nice package of employment conditions such as:
Informal working atmosphere with international colleagues;
An encouraging environment where you can constantly develop your knowledge and skills;
Support by highly knowledgeable and skilled professionals. Every graduate is assigned two supervisors: a Daily Supervisor, who has recently graduated, and a Senior Supervisor with several years' experience;
Possibilities to expand your professional network and build a relationship with your fellow graduates;
The most talented graduates get the opportunity to continue their career within the company;
Free use of Heerema's in-house fitness facilities;
Walking distance from Leiden Central Station.
Application Procedure
Please send us your resume, as well as your grades list (transcript) and motivation letter. Do not forget to mention the required period and start/end date of your graduation assignment. If your application makes a good first impression, you will be invited for an interview with a Recruiter, Discipline Manager and / or and one of the Supervisors you would be working with. During the interview we will look at the graduation assignment in more detail. You will be able to ask questions, and we can get to know each other. If the interview goes well, you will be asked to elaborate on the topic in a small document that should include the problem and goal definition in your own words, as well as a method statement and planning. In some cases, a second interview may be planned instead. Finally, if your proposal is approved, you will be offered a graduation assignment at Heerema.

For this vacancy HMC does not accept unsolicited CVs or applications from agencies.
Meer vacatures van Heerema Marine Contractors
Heerema Marine Contractors
As Mate 2 TUG, during your watch, you are responsible for watch keeping and navigation activities in...