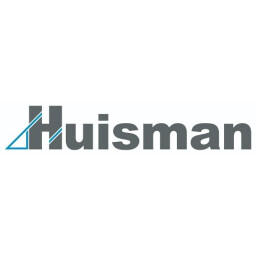 Huisman Equipment BV
Trainee Project Planner
Are you the Trainee Project Planner who is Equipped for Impact?

Do you, as Trainee Project Planner, want to be part of a worldwide-operating team of innovators? Do you have what it takes to make an impact? And do you have a Do you want to be part of a globally operating team of innovators? Do you want to contribute to the energy transition? Do you also think bigger than big? And, do you have what it takes to make an impact? Then we might be looking for you. Find out more about our vacancy for Trainee Project Planner.
About our organisation
We are Huisman. We develop step changing technical solutions and translate these into the design and construction of the largest construction equipment. For decades, we have been working all over the world for offshore wind, geothermal, oil & gas, leisure and civil industries.
With our passionate workforce and worldwide production, service & sales facilities we are equipped for impact in these times of transition.
"We are a team of smart people who want to make a positive impact on the world."
Charlotte Roodenburg, Manager New Build Sales
About the position of Trainee Project Planner
As Trainee Project Planner, you are responsible for setting up and coordinating schedules for both the proposals sent via Sales as Huisman Projects. You are both in the proposal phase and in the project phase involved to ensure the proposals have a feasible schedule, while after the contract, the project team is enabled to steer the project based on your schedule.
What do we expect of you?
You will be:
Establishing a (network) planning, both for projects and for proposal, according to Huisman standards and working arrangements;
Periodically reporting on the progress of projects to Proposal Lead, Project Manager, and Project Team;
Monitoring and signaling of current and future capacity gaps;
Continuous improvement of the planning tools or processes;
Ensuring to keep the schedules, identifying bottlenecks, and proposing solutions.
Wondering if you are 'equipped for impact'?
You are:
Accurate, you have an eye for detail;
Able to adapt quickly to new requirements and know how to prioritise;
Flexible and creative;
Analytical and you prefer a systematic way of working;
Proactive and persuasive;
Result and client orientated.
You have:
a Bachelor's degree, preferably in a technical area (such as Mechanical-, Electrical engineering or Maritime)
Experience with Primavera is a PLUS, not a MUST.
Some practical things we need you to have:
An EU passport/valid work permit for the Netherlands;
A practical disposition;
A good command of the English language verbally and in writing.
More about Huisman
We design and produce in-house and deliver our turn-key products to clients worldwide. Our clients choose us for our entrepreneurial spirit, skills, reliability, and innovative solutions. Examples? Consider the Motion Compensated Platform we developed to support the construction of offshore wind farms. So, if you join Huisman make sure you are equipped for impact. In other words, surprise us, our clients and… yourself!

What do we have to offer?
An excellent benefits package tailored to your experience and education level;
A multicultural work environment;
Various growth and development opportunities;
Open, informal, no-nonsense culture with short communication lines.
Still with us? Does this sound like you?
Apply online for the position of Trainee Project Planner by scrolling down and apply there.
We are curious to learn what kind of impact you will make!
Still, need a bit more info or looking for something that suits you better?
Please contact us via our contact form for more information about the position. Or explore other career opportunities at this website www.werkenbijhuisman.com or stay informed through our job alert.
Disclaimer for recruitment and selection agencies:
We don't accept any unsolicited applications or CVs from recruitment and selection agencies. Proposing candidates without invitation is not appreciated and will not be considered by Huisman. Applications received are property of Huisman. We don't appreciate acquisition and this also applies to Huisman colleagues or associated Huisman companies.