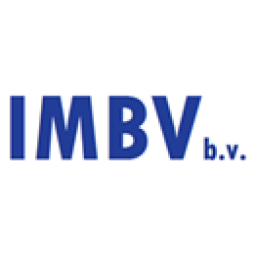 IMBV B.V.
Technical Supervisor
Capelle Aan Den IJssel, Nederland
IMBV b.v. (former: IHI Marine B.V.) was established almost 50 years ago in The Netherlands and is an affiliate company of the Japan Marine United Corporation, one of the largest shipbuilders in Japan.

Initially IMBV b.v. was established to serve (mainly) Japanese customers and our mother yards by arranging and supervising all kind of ship repair. Our territory is Europe, Middle East, (South) Africa and East coast USA (and worldwide if needed).
We also supply spare parts, do lifeboat inspections and periodical maintenance for steering gears, deck cranes and in-house electric works (bridge/ engine room controls) and act as the agent of shipyards in Europe and Asia for drydocking and repairs.
Approx 14 years ago, we commenced cooperative association with IHI Rotating Machinery Engineering (IRM) for technical supervisory works and spare part supply in our territory (Europe) for IRM built LNG Boil off Gas, reciprocating compressors, in which IRM have a long history and leading position in worldwide share. These compressors are located in coastal areas and maintain boil off gas levels from LNG inside the storage tanks. This market was already growing but due to recent movement of energy transition, the demand for new compressors and running times for current compressors are increasing drastically.
Due to these circumstances, we are now looking for a Technical Supervisor to join our team.
Job description:
Supervise 4000 hr/ 8000 hr maintenance of LNG Boil off Gas, reciprocating compressors on site several times a year (3-5 weeks each depending which kind of overhaul)
Supervising and commissioning new installation of compressors
Remaining work will be mainly arranging and supervising other kind of general ship repairs
Your profile:
HBO educated in technical field
Relevant work experience minimum 5 years
Affinity with ship repair
We offer:
A competitive salary and other benefits
Dynamic international work environment
Open, informal, no-nonsense culture
You will work under and report directly to our Senior Project Manager.
Information (or application) can be obtained from our Mr. Andries de Ruijter, 06 51991593,