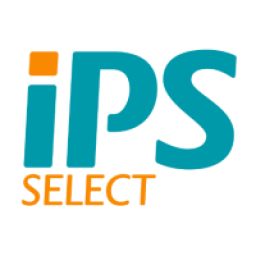 iPS Select
Principal Project Engineer Structural
Within a new organizational structure, our client is looking for a Principal Project Engineer for the discipline: Structural Engineering.
Function description
A Principal Project Engineer works as a cooperating foreman in the Structural Engineering department and manages the (Senior) Project Engineers functionally. You also check the important delivery documents within a project and, where necessary, make technical escalation to your own Manager or technical manager. In addition, within a project the Principal acts as a consultant and technical authority for his own field, but also in relation to other disciplines or the rest of our client group, subcontractors and suppliers. Quality is an important focus for you, including the development and maintenance of associated quality processes.
Requirements
A completed technical educational degree, preferably relevant to your discipline;
+7 years of work experience as a (Senior) Project Engineer in a project driven organization;
Innovative, structured and organisational & quality conscious;
Demonstrably good coaching and communication skills;
Vision in the field, able to convey and realise knowledge and innovation;
Broad technical insight within your own discipline and in relation to other Engineering disciplines and the rest of our client group;
Knowledge in the field of safety and regulation in yacht construction;
Knowledge of modern 3D CAD, PLM systems and working methods;
Excellent command of Dutch (preferred) and English languages, both oral and written.
Duties and Responsibilities:
The Principal Project Engineer Structural focuses on the quality and technical content of its own discipline, including its development and quality;
You will provide additional knowledge and experience in the projects by looking at all the projects of colleagues in support and you carry out checks, with which you raise furthermore the quality level;
You report directly to the Manager Naval Architecture & Structural Engineering and are technically the point of contact and the coach for about 10 (Senior) Project Engineers of your discipline;
You have a strong vision of your field and innovations, you have innovative insights that you can research and translate into plans and solutions to improve existing processes, tools, systems and design methodology;
The Principal Project Engineer Structural is authority and sparring partner for the MT in its own field of attention;
You train and coach (Senior) Project Engineers, collect best practices and secure others. In addition, you set the R&D agenda for the Structural Engineering discipline in collaboration with the Pool Manager and your Manager;
Then you also collect and monitor the progress of improvement and development initiatives.
The Offer:
An organization that is in full development, where your qualities and talents are valued and where you can make your mark in this key position;
A challenging and responsible position in an organisation where technology is at the top of the current possibilities;
Good working conditions such as a gross monthly salary according with your experience.
Meer vacatures van iPS Select
Geplaatst:
20 dagen geleden
We are looking for a Dutch speaking Operations/ Works Manager who is willing to join a dynamic organ...