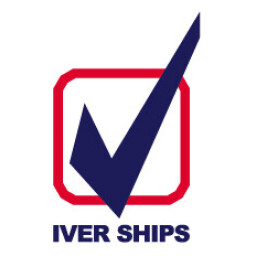 Iver Ships B.V.
Crewing Manager
Iver Ships B.V., located in Breda, forms part of the Vroon Group and is engaged in the worldwide transportation of oil/chemical products and bitumen, through the operation of a modern tanker fleet. Iver Ships endeavours to provide customers with excellent technical performance of vessels, as well as a close relationship from a commercial and operational perspective. Iver Ships operates a fleet of 19 vessels, including 12 high-heat tankers.


What will you do?
We are looking for a Crewing Manager to join our Management team. You will work closely with the operational Crewing team in Manila, managing all Crewing activities for the fleet.
The Crewing Manager is responsible for:
Preparing, controlling and managing the annual Crewing budget and forecasts;
Implementing and executing Crewing strategy;
Preparing and implementing the crew plans for all vessels;
Ensuring qualified crew to operate and rotate on the vessels;
Monitoring the crew pool, with particular attention on the appointment, retention and performance management of qualified crew;
Recruitment and promotion of TOP-4 Officers;
Implementation of, and contribution to, Group Crewing procedures and policies;
Implementation of training, competency and performance standards for the Business;
Coordination of Business/local/fleet-specific crew requirements and procedures;
Monitoring and reporting of crew injuries/sickness/Emergency Response Team calls and claims;
An optimal Crewing team performance;
Maintaining close coordination with Vroon Group Crewing colleagues.
In this function, you will be based in Breda and report to the Managing Director.
What do we offer?
We believe that to be an employer of choice, we need to take care of our employees.
This is why, if you join our Company, you will enjoy benefits such as:
Competitive terms and conditions;
A wide range of development opportunities, including an annual personal budget that can be used for your own personal and professional development goals;
A company restaurant, in which it is a pleasure to have lunch or meetings;
A salary in line with the market.
Who are we looking for?
Our preferred candidate has:
A minimum of three years' experience in ship management;
Excellent verbal and written communication and reporting skills in English;
Strong management and negotiation skills;
Good understanding of the tanker industry.
Only candidates eligible to live and work in the EU will be considered for this position.
Job information:
For more information, please contact our HR Manager, Evelien Overmans-Vonk, (T: +31 76 2068 100).
Applications in English, including curriculum vitae, should be addressed to [email protected].