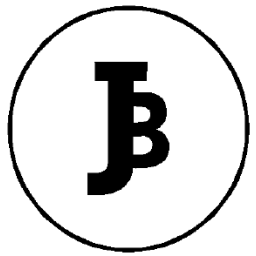 J Bekkers Co BV
Fleet Manager / superintendent
J.Bekkers Co. B.V., located in the city centre of Rotterdam, The Netherlands is looking for ( temporary ) support of Enthusiastic professional with a keen interest in Technical management of the deep sea ships in our Management.
The activities of J.Bekkers Co. B.V. include Ship Management by means of Technical Management including SQHE Management, Purchasing activities, Operational Management and Chartering Management. Crew Management is outsourced but remains under strict control of the Technical management of the company.
J.Bekkers has a focus on the Deep Sea Dry-Bulk business.
Currently operating Ultramax (64,000 tonnes Deadweight), and Cape Size (175,000 tonnes Deadweight) vessels.
Job description;
The Fleet Manager / superintendent is responsible for the optimum availability, protection of asset value against lowest costs for a number of vessels. This includes execution and control of maintenance, repairs, modifications, dry- dockings and manage budget preparation and cost control of the vessels assigned.
Key tasks and responsibilities will include, but are will not be limited to;
Being responsible for the day-to-day technical operational matters up to long term planning for assigned ships.
Prepare, monitor and manage budgets for assigned ships.
Monitor and control technical condition of assigned vessels.
Act as point of entry and support for ships management in technical and operational matters,
Ensuring that planning and coordination of the vessels scheduled dry dockings is in place and up to date.
Preparing dry docking specifications, negotiating and coordinating during docking and large repair jobs
Acting as first reference point for Class, Flag state and other authorities in field of his responsibility.
Ensure vessels classification is up to date.
Ensuring cost effective sourcing of goods and services and monitor invoice approval and payment process.
Be responsible for safety matters and address improvements and offsets.
Initiate technical and operational improvement projects.
Keep management advised of developments within the area of his responsibility.
Assist on site whenever deemed necessary for vessel repairs and/or modifications.
Perform vessel technical visit/inspection in co-operation with the super intendent.
Perform senior crew assessments in order to improve sea staff quality, in close co-operation with the Superintendent and Operations manager.
Ideal profile;
At least 5 years of international experience in a similar role.
Affinity/ experience in Technical Maritime matters.
Affinity/familiarity with dry-docking ships.
Commercially awareness in order to monitor and control budgets.
Good administrative and filing/database skills.
Able to communicate effectively with technical staff ashore and on board.
Be a team player, as well as an independent, self starter.
Fluent in English, both verbally and in writing.
Full flexibility when it comes to required/ necessary travelling.
Education;
Holds a licence for the Chief Engineer position, all ships.
Experience in Maritime sector Deep Sea.
In possession of Company Security Officer training certificate.
Willing to travel when ever the job requires to do so for vessel inspections/ repairs/ dry-dock site support. This can be worldwide.
Interested?
Please send your CV / motivation letter to