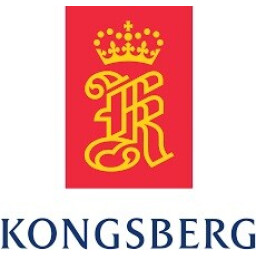 Kongsberg Maritime Benelux BV
Sales and Service Support Benelux / West Europe
At Kongsberg, we believe in tackling challenging problems and delivering extreme performance for extreme conditions. We do that through excellent products and services developed for delivering the greatest benefits to our customers.
Global Customer Support is a global function within Kongsberg Maritime, responsible for selling the total scope of KM Services and solutions towards customers in the market place. This division has built up a renowned customer focused organization, determined to provide continuously the best sales results and most innovative and reliable service solutions to ensure optimal operation at sea for our customers.
The position reports to Head of Aftermarket Sales - UK, West Europe & Africa.
Job Description
As Sales Support you will be playing a significant role in performing activities supporting the sales team in generating sales revenues and increase customer relationship which includes offer spares, upgrades, field service and repair and overhaul support. You will be the link between the sales team, customer and internal organization. Throughout the entire process until the completion of the job you keep the contact with the customer.
Responsibilities
Support the Sales Manager, KAM or CRM before, during and after customer interventions
Support the Sales Manager, KAM or CRM on visits to key customers as required
Set up proposals/quotations based on input from the Sales team in the areas of spares, upgrades, field service and repair and overhaul support
Understand customer requirements
Respond to customers on planned maintenance activities and dockings. Coordinate these activities internally
Build and maintain relationships with the customer
Manage time lines and deadlines
Use of appropriate systems and tools to assist in managing local business in accordance to the sales process
Pro-actively manage customer master data
Pro-actively review outstanding quotations, orders and debts and update the customer weekly
Escalate issued to Sales Manager, KAM or CRM where appropriate
Prepare dry docking planning folders and planned maintenance documents
Prepare packs for planned maintenance meetings
Requirements
Education at degree level within relevant subject
Experience in sales support and customer facing activities
Several years of experience from maritime or related industries
Knowledge of Kongsberg Maritime products and services
Sufficient nowledge of the Dutch and English language, both verbal and written
APPLICATION DEADLINE
31/12/2019
EXPECTED START DATE
01/01/2020
LOCATION
Rotterdam
CONTACT PERSON
EWAN BELL - HEAD OF SALES - UK, WEST EURPE & AFRICA
+44 1383826865
TIM VAN TOOR - SPARES & SALES SUPPORT MANAGER
+31 104092152
Acquisition is not appreciated