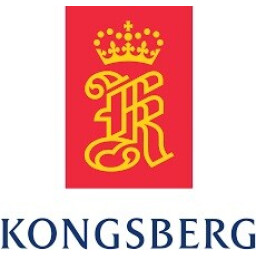 Kongsberg Maritime Benelux BV
Service Project Coordinator (m/f)
At Kongsberg, we believe in tackling challenging problems and delivering extreme performance for extreme conditions. We do that through world class people, excellent products and services developed for delivering the greatest benefits to our customers.
Global Customer Support is a global function within Kongsberg Maritime, responsible for selling the total scope of KM Services and solutions towards customers in the market place. This division has built up a renowned customer focused organization, determined to provide continuously the best sales results and most innovative and reliable service solutions to ensure optimal operation at sea for our customers with a team in which diversity is a key focus.
The position reports to Service Delivery Manager - GCS Int.Ops EMEA.
Job Description
As Service Project Coordinator you will be responsible for managing service orders and service contracts, supporting customer quotations and for ensuring on-time delivery against target cost and quality. You are part of the local operational Global Customers Support team.
Responsibilities
Manage and lead the planning and delivery of service orders and contracts, working
collaboratively with the Field Service and Workshop Managers and the Spare Parts Coordinator to confirm and agree project scope, resource availability and cost
Ensure the delivery of service orders and contracts meets customer requirements
Provide technical support to the Sales team for customer quotations and manage all LTSA's incountry
Provide technical support to Service Engineers in the field, liaising with the Service Delivery
Manager as required
Manage and resolve project issues, liaising with the appropriate level of technical support and with the customer directly as required
Ensure the technical conditions of service contracts are adhered to and work with the local service sales team to resolve any discrepancies
Develop project review reports and service reports that measure the cost, quality and delivery of the project and are aligned to the wider reporting structure for the service centre. Provide relevant metrics for measuring business performance as required
Manage project specific HSE requirements including local legislative processes and standards

Requirements
Knowledge of the Marine industry and markets
Strong technical understanding of Marine equipment
Solid project management experience
Good verbal and written communication skills
Pro-active self-starter
Team player
Educated to bachelor degree level or equivalent in a relevant technical discipline

APPLICATION DEADLINE:
15/12/2019
EXPECTED START DATE:
01/02/2020
LOCATION:
Edisonweg 10, 3208KB
Spijkenisse
CONTACTS:
Ferdinand Verkerk
-Service Delivery Manager
- GCS Int.Ops EMEA
Telephone: +31 104092152
Mobile: +31 652447580
Acquisition is not appreciated