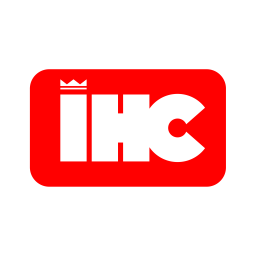 Koninklijke IHC
Project Manager Planned Maintenance Systems (32-40...
As part of the service package of IHC new build vessels, we deliver high quality and complete Planned Maintenance Systems (PMS). The Project Manager PMS is responsible for the project management and delivery of PMS, training and support (related to PMS). The system is handed over to our customer who will use it to optimize the management of the maintenance activities on its assets. The system has the objective to optimize the technical availability and reduce the maintenance costs of the assets of our customers.

The planned maintenance systems are delivered as a dataset for any common planned maintenance / maintenance management system available in the market, or as populated, turn-key planned maintenance system (populated software suite). We have a partnership with Marasoft and deliver the planned maintenance systems of IHC standard vessels in Marad. The PMS are vessel and equipment specific and typically contain:
full product breakdown structure (in most projects according the SFI standard classification system)
technical information of components
maintenance activity descriptions (scheduled on calendar or running hour intervals)
documentation
spare parts data
From sales to project delivery, you will:
be involved in the sales process
be in contact with the (internal or external) customer to determine and set the requirements
specify and cost-calculate the systems and in this phase you will work closely together with sales and proposal management.
(during the project execution phase), be responsible for the project controls: on specification (quality), on budget and in time delivery
support the customer with the commissioning of the system, training the crews and provide support during the utilization phase of the system
manage a number of projects simultaneously
lead and manage a small team of maintenance engineers and external vendors abroad providing services
We have large ambitions and a development roadmap for maintenance systems to further support our customers with their asset management activities. Therefore you will also be a key person in delivering the steps in our development roadmap.

Requirements
In order to qualify for the vacancy of Project Manager Maintenance Systems, you have the following profile:
a bachelor's degree in maintenance, mechanical, marine engineering, IT or another relevant discipline;
a minimum of five years' experience as a mechanical engineer onboard a ship or with building (planned) maintenance systems in a shore-based position (maritime or otherwise);
capable to motivate and guide a team of specialists;
a strong affinity with maintenance, preferably in dredging or offshore;
solution-focused approach and you enjoy working in an international environment;
a customer-oriented attitude, a hands-on mentality;
excellent communication skills in English both spoken and written;
only candidates with valid EU work visa will be considered as viable.
An online assessment and screening may be part of the recruitment process.

Terms of employment
Royal IHC offers you as Project Manager Maintenance Systems a challenging fulltime job within a successful and dynamic company with a reputation for being a worldwide leader in technological innovation. In addition, we offer you a competitive salary, professional development opportunities, travel allowance, profit share, pension allowance, training courses and at least 40 days of leave per year.

Contact information
Are you interested in the position of Project Manager Maintenance Systems and do you recognise yourself in the job description? Please respond directly through our website: www.royalihc.com/careers or by using the apply button.

For more information about Royal IHC, the vacancy and the application process, please visit www.royalihc.com or call the recruitment department on +31 (0)88-015 4444.

www.twitter.com/ihcjobs
www.facebook.com/royalihc
www.linkedin.com/company/royalihc

Royal IHC does not approve of commercial, contractor and/or agency acquisition or commercial use of this advertisement. Proposing candidates without invitation is not appreciated and will not be considered by IHC.

Keywords
project manager maintenance systems, manager maintenance systems, project maintenance systems, maintenance systems, project manager maintenance, project manager systems, manager systems