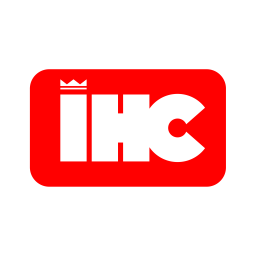 Koninklijke IHC
Tactical Purchaser - Project Purchaser
IHC Services is an entity of Royal IHC and the Purchasing department is responsible for the supply chain of aftermarket for technical goods and services covering the clusters within IHC Services. IHC Services is looking for an experienced self-sufficient, hands-on and efficient Tactical - Project Purchaser. The role is mentioned as Tactical and Project Purchasing because we expect you to combine those two fields which makes it a diverse and dynamic role. The Tactical - Project Purchaser will interact with the Project Buying team, Project team, Category Management, and other internal and external stakeholders.

In this role as Tactical - Project Purchaser, you will work in close cooperation with the business and the SCM organization. Effectiveness, commercial thinking, stakeholder engagement, relationship management, and organizational sensitivity are all essential in this role. At all times, you will act in the best interests of the company. As such, you will negotiate adequate and appropriate conditions with suppliers. You must be capable of initiating and implementing sustainable improvement within the category supply chain. Some of your responsibilities will be:
managing all procurement activities for specific vessels and/or projects
ensuring that the quality of purchased items meets the specified requirements
being aware of contractual obligations for each order placed (for example delivery performance)
ensuring the necessary expediting of all suppliers by phone and e-mail
liaising closely with the Logistics team on all upcoming and existing shipments
issuing a weekly report that highlights the critical items that may have incurred delays and/or the materials due for shipment
reporting to the Project team for matters related to the organization of inspection activities required for the delivery of specific equipment and, if necessary, arranging a visit
making requests for materials and services in both local and international markets
obtaining quotes, and making estimates and technical reviews
selecting suppliers and enabling the continuous improvement of the supply chain
ensuring that all relevant IHC procedures relating to procurement activities are understood and enforced by all relevant parties
monitoring supplier performance, and drawing up contracts and frameworks in cooperation with the Category Manager (E&A) and Legal department
making proposals to optimize the procurement process
all procurement activities that help to deliver the project within OSBIT.
Requirements
To be eligible for the position of Tactical - Project Purchaser, you must have the following:
higher vocational education (HBO) in a technical/commercial field, such as electrical, automation, maritime engineering or technical management preferably supplemented with NEVI 1 and 2 certification;
relevant (international) project procurement experience in the manufacturing and/or maritime industry;
knowledge of and experience with procurement procedures and order processing in an international industry;
commercial awareness and be used to working in an engineering-focused, project-based organization;
excellent command of Dutch and English, both written and verbal;
team player mentality, a proactive approach and be stress-resistant;
experience with the shipbuilding process is advantageous;
valid EU work and resident visa.
Please note, an online assessment and screening can be part of the recruitment process.

Terms of employment
Royal IHC offers you as Tactical - Project Purchaser a challenging fulltime job within a successful and dynamic company with a reputation for being a worldwide leader in technological innovation. In addition, we offer you a competitive salary, professional development opportunities, travel allowance, profit share, pension allowance, training courses and at least 40 days of leave per year.

Contact information
Are you interested in the position of Tactical - Project Purchaser and do you recognise yourself in the job description? Please respond directly through our website: http://www.royalihc.com/careers or by using the apply button.

For more information about Royal IHC, the vacancy and the application process, please visit http://www.royalihc.com or call the Recruitment department on +31 (0)88-015 4444.

Uiteraard is het ook mogelijk om in het Nederlands te reageren op deze positie.

http://www.twitter.com/ihcjobs
http://www.facebook.com/royalihc
http://www.linkedin.com/company/royalihc

Royal IHC does not approve of commercial, contractor and/or agency acquisition or commercial use of this advertisement. Proposing candidates without invitation is not appreciated and will not be considered by IHC.

Keywords
purchaser