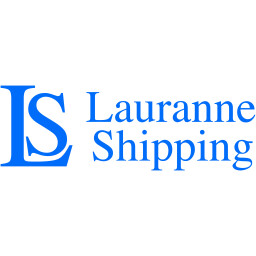 Lauranne Shipping B.V.
Fleet Manager
Lauranne Shipping manages 8 oil-chemical tankers in tonnages from 4.700 DWT to 15.500 DWT. The company is part of the Hoornaert Group and is located in Sas van Gent (NL). All management activities, except for crewing, are performed in-house by our team of specialists. Short communication lines, effective teamwork and strong work ethic, combined with a pleasant working atmosphere, are what we aim for at Lauranne Shipping.
Our open position:
FLEET MANAGER
As Fleet Manager you are responsible for the ship management of our tanker fleet. You are the manager of the ship management team which includes technical and nautical superintendents, the quality & safety officer, the crewing officer, the purchasers and the IT officer. You work in close cooperation with the director, the chief operational officer of the group and the finance manager.
Emphasis is on the operational and technical management which includes contacts with charterers, vetting departments, (our own) shipyard etc. You are budget responsible for operational expenses including technical conditions, quality management, purchase and crewing. The results of port state controls and vetting inspections are important. You will regularly visit the vessels and follow-up on repairs and dockings in accordance with the maintenance planning.
Our preferred candidate for this function has a higher management, nautical or technical education diploma and / or comparable experience. In addition, strong planning, organizing and management skills are required and coaching staff on an on-going basis is part of the job.
Excellent verbal and written communication skills in English and Dutch are required.
This position includes the opportunity to further develop our organization, in close cooperation with top management and highly motivated colleagues.
For further information or applications, please contact:
Joris Dekeyser, Director
[email protected]
Wervenweg 1
4551 MC Sas van Gent, NL