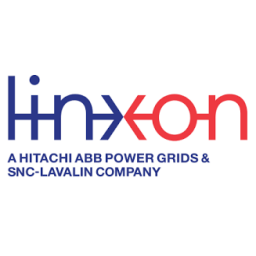 Linxon
Project Director – EPC Transmission
Job Title: Project Director – EPC Transmission
Reporting to: Local Operations Manager
Grade: PM3
Department: Local Operations
Location: United Kingdom
Purpose of the Job:
Project Director has overall responsible for safely managing projects, both strategically and operationally, to ensure the appropriate use of technical and human resources to achieve on-time completion according to specifications and within budgeted costs. The role acts as the senior leader interface to customers whilst planning, monitoring, managing and reporting engineering and construction projects from initiation through completion.
Key Areas of Responsibility (KARs):
HSE and Quality
Ensures Safety, Health and Environmental requirements are implemented to the highest standards and are aligned to Linxon's, and our customers, governance / requirements.
Ensures permits and legal papers are secured ahead of the project
Ensures the highest quality standards are upheld throughout the project's life cycle,
Ensures project quality plans have been developed and implemented
P&L
Holds the overall responsibility for the management of large-scale, multimillion-pound projects, including commercial, technical & site construction responsibilities that achieve, or exceed performance targets
Devises cost-effective plans to enable effective project completion
Monitors building progress, oversees finance and ensures project quality
Leadership
Manages project resource allocations, including recruitment and individual performance challenges if they arise.
Manages project managers and enables them to supervise and manage their own teams to delivery or exceed to overall project outcomes
Resolves project and resource conflicts focusing on the bigger picture.
Project lifecycle
Secures required resources and uses formal processes and tools to manage resources, budgets, risks and changes.
Understands the context of the organization in a broader perspective and all the changes that take place outside the realm of the operational area and the project and have the project approach, timing, and impact all aligned properly.
Makes strategic decisions and provides leadership and direction to project managers to implement those decisions
Supports future order capture by providing advice, input and knowledge to the sales and tendering teams.
Stakeholder Management
Acts as the senior customer interface for allocated projects, ensuring the voice of the customer is heard and customer expectations are exceeded.
Co-responsible (together with the support of the Supply Chain Function) for the selection of subcontracted activities, plant and services, including negotiating the contract terms and conditions.
Meets regularly with clients, stakeholders and project managers to report on project progress
Liaises with clients and builds strong working relationships
Market Knowledge
Takes keen interest in finding out and sharing knowledge about new developments, market trends, construction practices, public known competitors' products and activities.
Risk Management
Implementation of regular risk and opportunity reviews within the project.
Manages risks to avoid delays, cost increases or reputational damage
Opportunity management, both towards customers and the contracted supply chain partners / sub-contractors, including program optimization.
Position Parameters:
Budget responsibility:
Project Budgets – spend approvals in line with Linxon levels of authority.
Typical KPIs
Safety Performance – leading and lagging
Sustainability & Environmental impacts.
Quality and NCR's
On target delivery of project key Milestones.
Project P & L performance
Customer satisfaction.
Effective synergies – cost reductions
Other Position-Specific Characteristics:

Project Travel as required
Primarily site based, travel to UK business offices when required (Stoke on Trent or Birmingham)
Experience Required:
Experience in large scale Electrical Transmission Projects, including major onshore Civil construction.
Held similar roles in the past 5 years (FACTS, Transmission, HVDC)
Experience in risk mitigation & opportunity management.
Proven track record of management of large-scale, multimillion-pound / dollar projects
Competencies/ Skills Required:
Business mindset in order to reach the project's goals & business goals.
Strong leadership and negotiating skills with an excellent ability to resolve issues, lead teams and work constructively to build positive customer relationships.
Strong organizational skills, ability to develop and manage effective processes
Strong problem solving and analytical skills combined with ability to deliver practical, effective and sustainable solutions in a continuously changing environment
Excellent interpersonal skills with staff at all levels, ability to get the message across in a coherent and clear way and lead projects with great confidence at its most difficult and challenging times.
Ability to relate to and to manage multiple stakeholders
Ability to take initiative and apply both creativity and perseverance whilst remaining compliant with of Linxon's Code of Conduct.
Ability to stay calm, even if unforeseen events threaten to disrupt projects.
Education:
Master or Bachelor's degree in an engineering or construction disciplines or business administration or ability to demonstrate experience delivering complex projects in the offshore or transmission market.
Project Management Certification, or a PMP certification is preferred.
Personal Qualities Required:
Resilient and flexible achiever
Driven by value added and business sustainability
Calm under pressure in a constantly changing environment
Assertive, decisive, confident
Excellent listener
Proactive and self-disciplined
Leading by example, with strong values
Team player
Passionate to succeed
Willingness to learn
About Linxon
Shaping energy solutions to empower sustainable connectivity.
We combine Hitachi ABB Power Grids deep technological knowledge and SNC-Lavalin's project management expertise to create a company dedicated to substations – we are Linxon.
Linxon's vision is to deliver the best market offering for turnkey substation projects through world-class power technologies and delivering the highest level of competence in managing infrastructure projects. As a leading engineering company, we help our customers with turnkey substation solutions in the field of power transmission, renewable energy and transportation.
In this role, you will have the opportunity to be part of a new company as it evolves and help shape it for the future. If you like new challenges, have an entrepreneurial spirit and are interested in working with other motivated professionals with expertise in the Substations EPC business, then this is the new opportunity for you.
To know more about the Linxon please click on the link here
Worker Type
Employee
Job Type
Regular
At Linxon, we seek to hire individuals with diverse characteristics, backgrounds and perspectives. We strongly believe that world-class talent makes no distinctions based on gender, ethnic or national origin, sexual identity and orientation, age, religion or disability, but enriches itself through these differences.

SNC-Lavalin and other subsidiary or affiliated companies of SNC-Lavalin (referred to throughout as "SNC-Lavalin") are committed to protecting your privacy. Please consult our Privacy Notice on our Careers site to know more about how we collect, use and transfer your Personal Data.

By submitting your personal information to Linxon, you confirm that you have read and accept our Privacy Notice.

Meer vacatures van Linxon
Geplaatst:
1 maand geleden
Linxon is a joint venture company set up by SNC-Lavalin and ABB to turnkey electrical AC substation ...