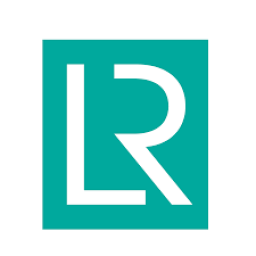 Lloyd's Register
Marine Surveyor
Marine Surveyor, Antwerp, Belgium
Are you a marine engineer or naval architect with a passion for the maritime industry? Do you want to work in a technical environment where you can use your expertise to share with clients and contribute to safety? Do you want to be a part of an international renowned maritime classification society? Are you looking for a job with a lot of diversity where you will visit many different interesting customers every other day? Then working as a Surveyor - Marine for Lloyd's Register is something for you! We will offer you a challenging job opportunity and the possibility to develop yourself and realise your ambitions.
What are you going to do?
Surveys of all types of ships during construction and during service life;
Surveys of material and equipment intended for marine applications at manufacturers works and laboratories;
Understanding and interpreting national and international rules and regulations applicable for marine assets;
Understanding the basic principles of risk management
Providing good control of projects, including communicating with clients, financial control and timely and accurate reporting;
What do we ask from you?
BSc or MSc in Marine engineering, Naval architecture or similar;
A degree or equivalent from a tertiary organisation recognised by Lloyd's Register within the relevant field of engineering or physical science (minimum of two years programme) or qualifications from a marine or nautical institution and relevant sea-going experience as a certificated ship's engineer officer;
To use a combination of general and specialist engineering knowledge and understanding to optimise the application of existing and emerging technology;
To be able to apply appropriate theoretical and practical methods to the analysis and solution of engineering problems;
To provide technical and commercial leadership within the responsibilities assigned;
To demonstrate effective interpersonal skills including communication in English and preferably in Dutch at all levels.
Benefits:
Weekly Hours - 37.5
Personal Development / Bonus
Yearly Inflation Bonus
Pension Scheme
Company Car
Company Credit Card
Phone / Internet Allowance
Local Perks
About Lloyd's Register:
The Lloyd's Register Group (LR) is an independent risk management organisation that helps to improve our clients' quality, safety, environmental and business performance throughout the world. This is mirrored in our mission statement "working together for a safer world".
LR is a global engineering, technical and business services organisation and a maritime classification society, wholly owned by the Lloyd's Register Foundation, a UK charity dedicated to research and education in science and engineering for the benefit of the community at large.
Our expertise and activities cover Marine & Offshore, Management Systems and Inspection Services.
What we offer
We offer you an exciting working environment with intellectual challenges, responsibility and high level client interaction. An attractive remuneration package will be negotiated with the right candidate. As for every Lloyd's Register staff member, a personal development plan will be made by you and your manager to support you in realizing your long term goals.
Apply?
Are you interested in this job? Apply now via the 'apply' button and upload your C.V. and cover letter.
Meer vacatures van Lloyd's Register
Geplaatst:
15 dagen geleden
As a Surveyor, you independently carry out inspections on both new construction and existing ships
Geplaatst:
15 dagen geleden
Are you a marine engineer or naval architect with a passion for the maritime industry?