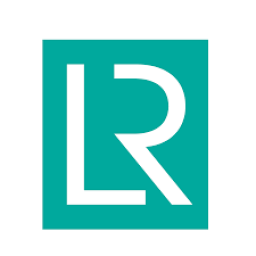 Lloyd's Register
Surveyor Inland Shipping
Lloyd's Register is the world's best-known classification and certification organization, active in the maritime, land and offshore industry. Lloyd's Register supports its customers in improving quality, safety and environmental protection. To strengthen the Business Stream Marine & Offshore of Lloyd's Register, we are looking for several new colleagues in the following product groups or combination thereof:
Location: Belgium, Antwerp
Department: Marine & Offshore, Inland Water Ways (IWW)
What are you going to do:
As a Surveyor, you independently carry out inspections on both new construction and existing ships for compliance with Lloyd's Register's Rules & Regulations and applicable statutory regulations. The inspections relate to safety, the environment, machinery and shipbuilding. It is a versatile and varied job and you are often the first point of contact between ship owners, shipyards and component suppliers. You work project-based on new-build projects and ad-hoc for existing ships. Flexibility is required and therefore there is room to organize your own time. Despite your independence, you are part of a collegial team of specialists who are there for each other. You help each other with technical advice and expertise; you learn from each other.
What are we looking for:
Bachelor/Masters electromechanics, HBO/HTS mechanical engineering, naval architecture or higher nautical college;
Practical experience with regard to inland shipping/sea shipping; preferably at least 5 years of experience in inland shipping inspection activities;
Knowledge of ADN(R) regulations for the transport of hazardous substances;
Communicative skills, customer-oriented, analytical, honest, responsible, independent, flexible;
Must Have: Fluent Dutch, good command of English and able to speak in French.
Benefits:
Weekly Hours - 37.5
Personal Development / Bonus
Yearly Inflation Bonus
Pension Scheme
Company Car
Company Credit Card
Phone / Internet Allowance
Local Perks
About Lloyd's Register:
Lloyd's Register (1760) is a leading global classification and certification organization. Based on knowledge and impartiality, Lloyd's Register supports its clients in the continuous improvement of quality, safety, the environment and working conditions. With an extensive range of services, Lloyd's Register is a worldwide partner for companies in the most diverse sectors.
Apply?
Are you interested in this position? Apply directly via the 'Apply button' and upload your CV and motivation letter.
Meer vacatures van Lloyd's Register
Geplaatst:
18 dagen geleden
Are you a marine engineer or naval architect with a passion for the maritime industry?
Geplaatst:
18 dagen geleden
Are you a marine engineer or naval architect with a passion for the maritime industry?