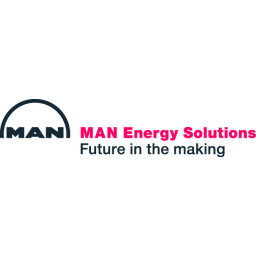 MAN Energy Solutions
Field service engineers Turbo Machinery
MAN Energy Solutions has a vacancy in the Benelux in the service department for the earliest start date:
Field service engineers Turbo Machinery

Job description:
The Engineer provides technical service
Provides technical advice and support to clients
Maintains contact with the clients' representative
Occasional travelling outside the Benelux
Create detailed reports of site activities, findings and recommendations based upon finding of use, maintenance and general wear of the product
Troubleshooting on all Turbomachinery products
Alignment of rotating equipment
Responsibilities:
Responsible for preparing mechanical overhauls, repairs and executing the service solutions in compliance with customer specifications and contractual agreements. This includes planning, designing tools, engines, machines, and turbo compressors. Working on such equipment as Axial Flow Compressors, Radial Split Casing Compressors, Radial Barrel Compressors, Gear Compressors, Screw Compressors, Steam Turbines, Hot Gas Expanders, Multi-stage in line Centrifugal Compressors, Single and Multi-stage Gear Compressors.
Required Qualifications:
A qualified Turbo Machinery engineer with at least 3 years experience with Turbo Machinery equipment
Sound knowledge of heavy rotating equipment (compressors and gas and steam turbines etc.)
Service oriented
Commercial capabilities
Flexible
Team player
Language skills both spoken and written in English
Ability to travel frequently and on short notice
We offer:
An exciting and challenging job in an international environment
Good compensation and benefit package
Informal work environment
Tailor-made training program in accordance with your previous experience
Office locations Benelux are in Schiedam, The Netherlands and Antwerp, Belgium
Please send your application and resume in English to Priscilla Felperlaan HR Manager Benelux ([email protected])
For more information about us and the position, please contact: Frank Schmid, Field Service Manager Turbo Machinery ([email protected]).