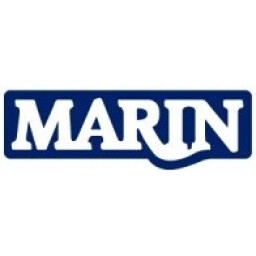 Maritiem Research Instituut Nederland
Project Manager Powering
Connect hydrodynamics with future ships' design and propulsion systems and help the maritime industry to design the ships of tomorrow.
What are you going to do?
You will operate within our Transport & Shipping team. You will be working on a wide variety of merchant vessels projects. Projects will focus on the hydrodynamic design of the vessel, the propulsive performance and the propulsion system. You will be in charge of all aspects related to the project: contact with the client, proposal writing, project management, interpretation of results, reporting, but also tool development, acquisition and new business development. You will be expected to supervise different types of projects, from advice at concept level, hull form design using flow calculations and voyage simulations and dedicated verification of ship performance by means of model tests. This requires flexibility, excellence in using all type of methodologies available at MARIN (numerical and experimental) and a customer-oriented approach.
Who are we looking for?
An enthusiastic candidate with a degree in maritime technology (or similar), experienced in hydrodynamics and naval architecture. You have good advice, reporting and presentation skills. You have an good command of the English language and are willing to learn Dutch if that is not your native language. You like to work in teams. You are eager to learn, to develop yourself and you take initiatives to improve our products and services. You may be asked to participate in a security screening.
What do we offer?
You will work at MARIN, an independent and globally recognized top institute in maritime research. Moreover, with a relevant mission: to make shipping cleaner, smarter and safer and to contribute to the sustainable use of ports, waterways and the sea. You develop yourself in a network of 400 specialists and you are given every opportunity to choose your own route.
Want to know more?
Patrick Hooijmans, team leader Transport & Shipping, is happy to tell you more about the position: +31 (0)317 49 32 44. You can apply for this position by using the APPLY button.
Meer vacatures van Maritiem Research Instituut Nederland
Geplaatst:
1 maand geleden
Maritiem Research Instituut Ne...
Dit is jouw kans om te werken op een scheepssimulator met een team van experts die daar net zo entho...