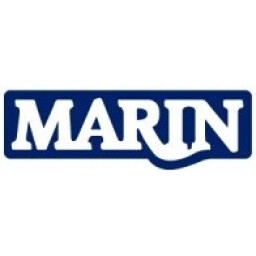 Maritiem Research Instituut Nederland
Projectmanager Seakeeping
Are you a team player who shares our fascination for seakeeping of Ships and our commitment to make Ships better at sea? Welcome on board!
Who will your colleagues be?
You will be working within the Ships Department consisting of around 100 persons divided into several teams. Within the Cruise & Ferry Team, you will team up with other project managers specialised in the powering, seakeeping and manoeuvring aspects of passenger ships.
What will your work involve?
You will make use of all types of methodologies available at MARIN, covering both numerical calculations and experiments in MARIN's basins. The role involves aspects such as: development of proposals, contact with the client, management of project, technical implementation, interpretation of the result and reporting as well as acquisition, new technical development, and research in the fields of seakeeping and ship safety.
What do we offer?
A stimulating environment which will allow you to develop while maintaining the freedom to choose your own path.
An attractive salary and benefits package, including our annual profit sharing and excellent pension scheme.
Lifecycle allowance of 5.55% of your gross monthly salary.
29 vacation days (fulltime) + 5 scheduled days between Christmas and New Year.
Plenty of opportunities for your professional development and career advancement.
Development through training courses, further education and coaching.
Flexibility in working hours and a hybrid working arrangement, to support your work-life balance.
Who are we looking for?
An enthusiastic colleague with a degree in maritime technology (or similar), knowledgeable in naval architecture, experience with scientific software, and a particular interest in seakeeping and ship safety. You have good reporting and presentation skills, with a good command of the English language and be willing to learn Dutch if it is not your mother language. You should be able to identify and initiate improvements and give pro-active advice to clients.
Who are we?
MARIN is a globally recognised institute in maritime research, based in Wageningen, the Netherlands. Our mission is 'Better Ships, Blue Oceans': we stand for clean, smart and safe shipping and sustainable use of the sea. We do this as an independent knowledge partner for the maritime sector, governments and society. We work with around 450 specialists in various fields who are proud of an open and collaborative culture in which you can explore your own ideas and take initiative.
Interested?
If you want to know more about the position, call Victor Ferrari, Team Leader Cruise & Ferry at +31 317 49 35 65. You can also apply for this position by using the APPLY button on our website.
You can apply for this vacancy until 30 April 2023.
Meer vacatures van Maritiem Research Instituut Nederland
Geplaatst:
1 maand geleden
Maritiem Research Instituut Ne...
Are you a team player who shares our fascination for powering performance of Ships and our commitmen...