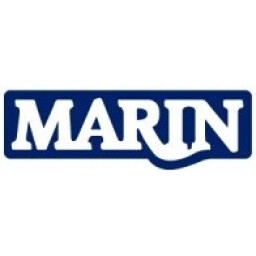 Maritiem Research Instituut Nederland
Specialist Marine Engineering Power, Propulsion a...
We are looking for a professional marine engineer to take part of the Research & Development of our Zero Emission Lab and the exploration and concept design of ships PPE systems. Do you want to engineer the future of Shipping? This is your opportunity.
What are you going to do?
As a Specialist Marine Engineering Power, Propulsion and Energy (PPE) systems in the MARIN Marine Power Systems Team you explore, design and verify PPE systems of ships. For performing the verifications MARIN develops a virtual (numerical) Zero Emission Laboratory (v-ZEL). For scaled validation and demonstration of the v-ZEL outcomes, a physical Zero Emission Laboratory (ZEL) is being built as well.
Furthermore, this role consist of:
Plan, organise and perform marine systems engineering within contractual research and R&D.
Analyse operations and perform multi-disciplinary concept design, technical calculations and modelling of PPE systems for ships.
Prepare and support modelling and testing of PPE systems in the v-ZEL and the ZEL.
Who are we looking for?
A passionate candidate with a master degree in (Marine) Electrical or Mechanical Engineering. You are experienced in design and testing of Power systems. You also have in-depth knowledge of Power systems. Knowledge of marine PPE systems is an advantage. You are a team player who likes to take initiatives for improvements. You should also have a good command of the English language and be willing to learn Dutch, if that is not your mother language. Experience with a MBSE tool and with Matlab Simulink is a must. Experience with programming in C#, C++ and/or Python is a plus.
What do we offer?
A challenging, independent and varied position in an ambitious organization.
Possibility in hybrid working.
A profit-based pay adjustments up to a maximum of 15% of the gross annual salary.
29 leave days at a fulltime employment.
Standard leave between Christmas and New Year's Eve.
Plenty of opportunities to develop yourself.
Who is MARIN?
MARIN is an independent and globally recognized institute in hydrodynamic and nautical research. Our mission is to make shipping cleaner, smarter and safer, and to contribute to the sustainable use of ports, waterways and the sea. As a member of our team of 400 specialists, you will work in a stimulating environment which will allow you to develop while maintaining the freedom to choose your own path.
Do you want to know more?
Do you want more information? We could send you a full description by e-mail. Moritz Krijgsman, team leader, is happy to tell you more about the position: He is available at: +31 (0)317 49 33 30, or you can apply directly by pushing the APPLY button.
Meer vacatures van Maritiem Research Instituut Nederland
Geplaatst:
1 maand geleden
Maritiem Research Instituut Ne...
De Ships afdeling van MARIN doet exploratie, concept ontwerp en verificatie van technische oplossing...