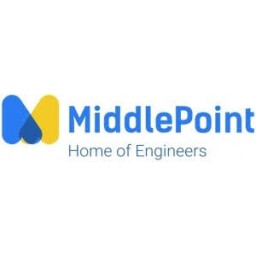 Middle Point
Project Leader Electrical Engineering
The Project Leader Electrical Engineering who we are looking for is specialized in switching control systems for HVAC, has solid and influential communication skills, and a minimum of 5 years of experience in shipbuilding related projects. This position reports to the Manager Automation and E-Design.

Tasks
Furthermore, the Project Leader Electrical Engineering has the following tasks:

Coordination and support of contractors in the field of control & regulation systems;
Budget & resource responsibility for control & switching systems in consultation with the overall project manager,
Supervision of the project team consisting of design engineers and coordination with the Manager assembly;
Assure proper assembly, commissioning and delivery on board of switchgear and sensors;
Specifications and calculations;
Close cooperation with clients, regulatory authorities and classification societies.

Requirements
As Project Leader Electrical Engineering you meet the following requirements:

BSc. Or MSc. In Electrical engineering or equivalent;
+5 years of experience as a Project Manager, Project Leader or Lead Electrical Engineer in the Shipbuilding industry;
Experience with HVAC systems would be considered an advantage;
Well-developed communication and negotiation skills;
A team player with excellent time management skills;
Skilled in MS office, AutoCAD and E-plan
Excellent command of the German and English language], both spoken and written;
Willingness to travel up to 20% of work time;
EU Citizenship.
Conditions
Depending on professional and personal situation, we offer the Project Leader Electrical Engineering a suitable benefits package, We would like to explain this in a personal conversation.
Company
Our relation is the market leader and turnkey-provider in design, installation and selection of the components and supply and commissioning of maritime HVAC solutions. The company has a long tradition mixed with an international work environment, flat hierarchies, open minded thinking and fast processes.
Location
Northern Germany, DE
Interested?
Please apply via the application button below.