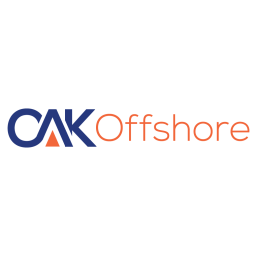 OAK Offshore
Recruitment Consultant – The Hague


Introduction
Picture this: You are working at a growing organization with great colleagues in an amazing monumental office. If you like this, then come work with us as a Recruitment Consultant!
Organization
Office in The Hague.
Function
The Recruitment Consultant is responsible for search and selection of professionals. He/she is responsible for maintaining and building relationships with the professionals and Clients.
Job Specific Tasks:
Responsible for all recruitment procedures within the Company Management system;
In liaise with commercial Manager, maintain, identifying and developing Client relationships;
Communicate with Clients to determine their hiring needs or assignment;
Identify, sourcing and screening suitable candidates for office and project personnel using variety of channels;
Organizing and conducting interviews and presenting suitable and competent candidate to Clients;
Managing the process through the interview to hiring stage and beyond;
To maintain administration of all data from personnel in database and keep updated;
Assist Project Manager with search and selection of onshore/project personnel when required;
Responsible for the complete certification of personnel including all required arrangements for courses and training as per client Job Description;
Insures proper documentation, i.e. transit documents, visa etc. are accurately processed, distributed and released to client when required;
Posting/advertising vacancies.
Liaise with Project Manager and Commercial Manager with progress reports on developments and opportunities.
Requirements
Minimum MBO degree in a relevant education;
Preferably 2 years of working experience in similar role, preferably in Maritime and or Oil & Gas industry and renewable sector;
Computer literacy skills and experience with applicant tracking system (ATS);
Fluent in English, both written and spoken;
Speaking Dutch is a plus;
Outstanding communication skills;
Team Player;
Flexible, no 9 to 5 mentality.
Offer
Working within an International and dynamic company;
Salary that matches your responsibilities and experience;
Bonus scheme;
Learning and personal development opportunities;
Flexible work location;
Company Laptop and cell phone;
Freedom, trust, and space for initiatives;
And most important……..to be part of a sociable working environment.
Application
Apply via the below button or send your resume with motivation to [email protected]

Meer vacatures van OAK Offshore
Geplaatst:
26 dagen geleden
Picture this: You are working at a growing organization with great colleagues in an amazing monument...