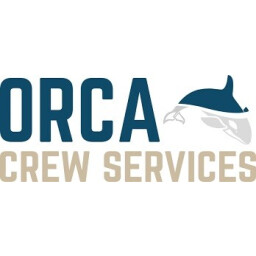 Orca Crew Services
Hoofdwerktuigkundige en Ingenieurs – Nederlandstal...
Verschillende van onze Nederlandse klanten eisen Nederlands sprekende bemanning op hun schepen. Pas afgestudeerde en ervaren kandidaten zijn welkom om te solliciteren.
We hebben korte contracten en de mogelijkheid van Fixed Rotation op lange termijn contracten beschikbaar. Lokaal en internationaal.
De schepen kunnen sleepboten, multicats, baggerschepen, stukgoederen zijn om een voorbeeld te geven.
Ben je geïnteresseerd en beschikbaar, reageer dan direct via de solliciteerknop of mail je cv naar [email protected] en we nemen direct contact met je op.
------- English-------
Chief Engineer and Engineers – Dutch Speaking.
Several of our Dutch clients demand to have Dutch speaking crew on their vessels.
Newly graduated and experienced candidates are welcome to apply.
We have short contracts and the possibility of Fixed Rotation on a long term contracts available. Local and International.
The vessels could be Tugs, Multicats, Dredgers, general Cargo, to give an example.
If you are interested and available, please respond directly via the apply button or email your resume to [email protected] and we will contact you immediately.