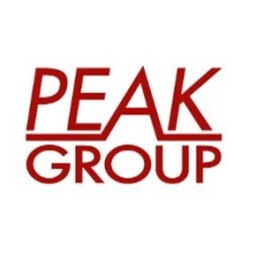 Peak Group
Chief Officer
Peak Group is established autumn 2005, Peak Group with its chartering team based in Bergen – Norway, currently operate 30-40 dry cargo, project and self-discharging vessels in sizes ranging from 1000 dwt to 6000 dwt.
The fleet consists of modern, fully boxed tonnage suitable for carrying generals, project cargoes, and all major bulk commodities including IMO-classified cargoes. The experienced staff of the company together with the rest of the partners has long term relationship with most of the European Charterers. The Peak Group is continuously developing and enlarging their fleet to meet their customers' requirements and become a significant player in the European short sea segment.

Peak Group is looking for:

Chief Officer

Responsibilities and authorities:
Able to perform the duties of Master in case of an emergency
Ensures the safe operation of the vessel and prevention of pollution
Acts in accordance with QHSE management system including the policy statement
Ensures compliance with laws and regulations and whenever applicable customer requirements
Responsible for and giving direction & guidance to the deck department team on board, but also to individual members of the deck crew in the context of their duties
Coaches and trains assigned personnel regarding deck department related skills
Provides the master with input for the evaluation of the performance of deck department personnel
Takes care of watch keeping at sea and in ports
Takes care of cargo- and ballast operations
Ensures maintenance of deck- and safety equipment
Takes care of keeping deck records, files and administration up to date
Is responsible for garbage management
Is responsible for the medical aid department and first aid
Is responsible for stock keeping and ordering of deck department spares and consumables, including paint and lashing equipment
All other tasks as ordered by the master
Reports hazardous situations, accidents or other non-conformities
Knowledge and skills:
General and nautical knowledge of shipping and the nautical systems on board
Management capacities
Administrative and communicative skills
Independent watch keeping abilities during sea voyage
Project cargo experience
Essential requirements:
Recent experience in the position of Chief Officer
Chief Officer certificate of competence
Good knowledge of the English language, written and spoken
European Coastal trade experience
What can we offer you:

Sailing schedule of 8 weeks on and 8 weeks off
Compensation according to the Dutch VWH CBA
European sailing schedule
Interesting Project Cargoes
Check out: https://www.peakgroup.no/fleet.php à Project Cargo vessels / B-class
Please address your application to: [email protected]
Acquisition to this vacancy is not appreciated.
Meer vacatures van Peak Group
Geplaatst:
23 dagen geleden
Peak Group is looking for: Second Officer