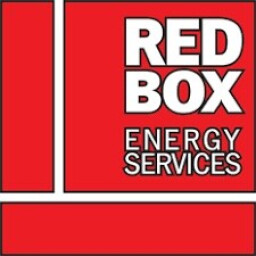 RBES BV
2ND ENGINEER ON BOARD AUDAX & PUGNAX
RED BOX is a leading provider of module transportation services for a wide range of energy infrastructure projects. The Polar Class (PC3) Heavy Transport Sister Ships, AUDAX and PUGNAX are the only vessels in the world today that can not only navigate unescorted, year-round above the Arctic Circle; they have been designed and constructed to safely transport module cargoes weighing as much as 20,000 tonnes anywhere in the world today and have transited the Suez and Panama Canals as well as the Northern Sea Route.
Authority:
Delegated authority by the Chief Engineer to execute assigned responsibilities and in the Chief Engineer's absence he acts as his deputy. In commercial matters the ship management acts as agents, and the Second Engineer shall when signing commercial documents insert the text: "as owners' agent" or "as charter's agent", as the case may be.
Reports to the Chief Engineer.
General responsibilities:
Supervise the engine room crew and all activities executed by the engine room department.
Assist the Chief Engineer in all matters related to safe and efficient operation of all machinery.
Ensure that the ships technical spaces with all facilities and equipment are maintained with proper cleanliness and in good working condition and in accordance with the Planned Maintenance System (PMS) as approved by the Chief Engineer.
Familiarize himself with the company Safety Management System (SMS), regulations and work procedures pertaining to tasks assigned to him, or to be executed under his responsibility.
Specific responsibilities:
The Second Engineer shall ensure that the following requirements are met specifically:
To enter completed maintenance jobs into the PMS.
To keep a daily workbook and record of spares and consumables used.
To prepare requisitions in consultation with Chief Engineer.
To make sure that all completed and outstanding repairs and unplanned maintenance is administrated correctly in the PMS, in liaison with the Chief Engineer.
To receive spare parts and stores, check against packing lists or escorting letter, and arrange safe storage.
Purchase and stock control of tools and consumables for engine room.
To make evaluations of engine room ratings.
To keep record of working hours and resting hours of engine room ratings.
Competences:
Natural Leader/Management skills
Safety awareness
Reliability
Stress resistant
Determination
Clear and effective oral and written communication skills in English
Requirements:
Certificate of Competence: "2nd Engineer all ships, no limitations"
Seaman's book (if flag-state requires)
Higher vocational nautical school
Experience with Heavy Fuel Oil
All courses needed for the position
High Voltage
STCW certificates including Manila Amendments
Proven experience, at least 2 years, with Heavy Transport semi-submersible vessels or heavy transport deck carriers.
Fluently English spoken and written
Meer vacatures van RBES BV
Geplaatst:
1 maand geleden
For the Engineering department we are currently looking for a junior Naval Architect/Engineer who is...