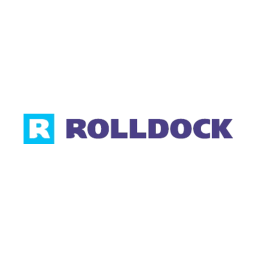 RollDock Shipping B.V.
Draftsman
Job Description
The Engineering Department is responsible for the engineering of projects related to our Heavy Lift Vessels (RollDock) as well as the Lifting Projects on land (Roll-Lift). It is their challenge to create the requirements for our clients into efficient solutions. The Draftsman is responsible to create the operational / fabrication drawings for the technical execution of our projects.
Tasks and Responsibilities
Translate calculations to Engineering drawings.
Produce operational drawings for the execution of projects; loading, lifting, transport drawings etc.
Produce fabrication drawings together with the design team.
Execute quality- and safety policy.
Maintain internal relationships.
Execute engineering strategy.
Make proposals for improving the effective, efficient, quality and/or performance of the work.

Qualifications
MBO Diploma Wtb or equivalent qualification.
Minimum 5 years of relevant experience preferably in similar position.
Strong performance in AutoCad.
Fluent in Dutch and English (both verbally and in writing).

Competences
Flexibility.
Good communication skills.
Team player
Able to plan own work and deliver in time.
We offer
Inspirational working environment in a dynamic and growing company.
Challenging position with corresponding responsibilities.
Excellent remuneration package, pension and various insurances.
Possibility to work flexible in our other offices, located in Breda and Sassenheim.

Interested?
Interested? Please send your application, attn.: of Nienke de Vries. For info you can contact her at: +31(0)102701453
Recruitment by commercial agencies in relation to this or other vacancies is not appreciated.
Meer vacatures van RollDock Shipping B.V.
Geplaatst:
14 dagen geleden
Wil je graag werken in een snel groeiende organisatie met zeven innovatieve zware ladingschepen? Dat...
Geplaatst:
20 dagen geleden
Roll Group is looking for a NAVAL ENGINEER, who prefers a mix of theory and fieldwork.
Geplaatst:
28 dagen geleden
The Crew Manager is hired to act as the senior manager of all crew, handling all aspects of Crew Man...