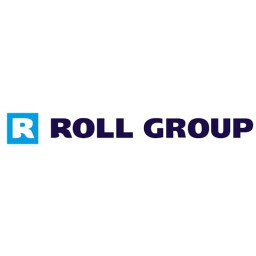 RollDock Shipping B.V.
Naval / Marine Engineer
Capelle Aan Den IJssel, Nederland
To strengthen our Engineering Department we are currently looking for a Naval / Marine Engineer (3-5 years of relevant experience).

The Engineering Department is responsible for the engineering of our projects related to our Heavy Lift Vessels of RollDock. It is their challenge to create the requirements of our clients into efficient solutions. The Naval/Marine Engineer is responsible for the technical execution of our projects.
Tasks and Responsibilities
Responsible for all the engineering related aspects of projects, execute, monitors and co-ordinates the work with departments, subcontractors and clients on engineering issues.
Determine methods statements and resources to execute the work scope.
Prepare project resource planning, process reports, project status reports and close out reports.
Control Engineering budget, raise internal variation orders, report potential external variation orders.
Organize and lead project meetings and represents RollDock in meetings with clients, subcontractors and other agencies or organizations.
Ensure compliance with RollDock engineering, quality and safety standards.
Check and verify all project engineering related documents prepared in-house and by clients.
Prepare project related specifications for client work scope.
Preparation of material and equipment specifications.
Requirements
HTS Diploma / Degree in Naval Architect / Mechanical Engineering or equivalent qualification.
3-5 years of relevant experience preferably in Marine engineering.
Experience in proposal works for land and marine projects.
Experienced with rules and regulations for working in a land / marine environment.
Technical knowledge of lifting / transport calculations, stability / motion analysis and structural calculations.
Strong in construction (AutoCad) drawing, calculation, detailing and good knowledge of materials and technical requirements.
Able to perform under tight schedules and deadlines.
Able to work in a team as well as independently.
Good computer literacy
Hands-on attitude and service minded.
Fluent in Dutch and English (both verbally and in writing).
Willingness to travel abroad (occasionally).
Competences
Flexibility.
Planning capacity.
Technical, commercial and pro-active attitude.
Independent, accurate and problem-solving thinking.
Good communication skills.
Team player
We offer
Inspirational working environment in a dynamic and growing company.
Challenging position with corresponding responsibilities.
Excellent remuneration package, pension and various insurances.
Interested?
Interested? Please send your application via the button on the right, attn.: of Linda Vos-de Wit. For info you can contact her at: +31(0)102701450.
Recruitment by commercial agencies in relation to this or other vacancies is not appreciated.