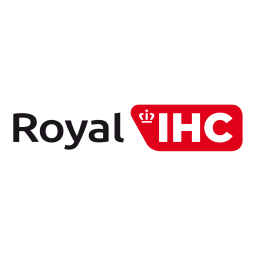 Royal IHC
Accomodation & Safety Engineer
Are you an experienced Accommodation & Safety Engineer with a no -nonsense mentality and interior shipbuilding experience? Do you want to have the opportunity to see your projects in real life too? If so, read on to find out more and apply for the Accommodation & Safety Engineer vacancy at Royal IHC.
As Accommodation & Safety Engineer you will work in Royal IHC's Functional Discipline Engineering, where we engineer complex, custom-built and standard offshore and dredging vessels. You will join a team that consist of Accommodation & Safety Engineers and other members of several disciplines, such as naval, machinery and piping, mission equipment, etc. Your main location will be our offices in Kinderdijk and Krimpen a/d Ijssel, but you'll also be traveling frequently to other locations within The Netherlands.

You will be responsible for:
The basic engineering package regarding accommodation. Class approval drawings, logistical plans and layout arrangements such as General Arrangement, plan of doors, plan of escapes, structural fire protection plan, safety plans based on relevant information and specifications;
Make and examine drawings in consistency with specifications, readability and user friendliness. If applicable you will calculate weight and create relevant technical details to determine specifications for work to be outsourced;
Revise the basic engineering package, based on non-conformities, own insight or directions by others and where needed you discuss these with Lead Engineer, Team leader and/or other relevant stakeholders;
Analyze and assess customer requirements (materials, process, quality, product specification) and perform initial opportunity;
Document activities, material specifications, demarcations, and enquiry's;
Communicate with building site, purchase department and class societies on daily basis;
Being the contact person between engineering and our IHC interior production facility;
Identify and evaluate bottlenecks in processes, installations and equipment, make suggestions for improvement and ensure and monitor implementation after approval;
Job requirements:
At least 3-5 years of experience in a similar function within the shipbuilding and/or interior industry;
Practical or higher educational background;
Substantial knowledge of interior shipbuilding and safety on board (Dredging and or Offshore vessels);
Up to date knowledge of relevant regulations (Lloyds, BV, SOLAS MLC);
You are a good communicator and can navigate international environment efficiently;
You are used to work in a team;
The motivation of learn Dutch in case you don't speak it yet;
The willingness to travel to our different locations, across The Netherlands.