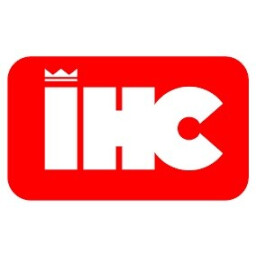 Royal IHC
Area Manager Shipbuilding
Do you have mechanical and construction experience as supervisor in complex shipbuilding projects? And do you have excellent planning and communication skills? We would like to get in touch.
Area Manager Shipbuilding
As Area Manager Shipbuilding you're responsible for mechanical and construction planning and coordination in your area of the project. Your will monitor and coordinate work packages and make sure they are executed in time and according to all safety rules and regulations.
In your area you'll work closely together with your foreman, project manager and the construction manager and will operate as troubleshooter so production and commissioning can continue.
Areamanager roles and responsibilities:
Responsible and accountable of the progress of the planned activities within the area:
Using the planned activities as determined in 2-week lookahead;
Monitor and control ongoing workpacks;
Ensure workpacks start at target date;
Ensure workpacks finish at target date;
Report progress / safety / quality in area to construction manager,
Support foreman / supervisor in your area with:
Coaching foreman;
Prepare for next workpacks to be opened:

Check if all hardcopy drawings are available and are correct prior opening the work package.
Confirm availability and quality of personnel with PM/supervisor ROG prior opening the work package;
Planning of needed labour for the work package in consultation with PM/supervisor ROG prior opening the work package;
Check the full availability of the materials prior opening the work package;

Troubleshooting;
Safeguard area and attend toolbox talks;
Check quality of area;
Push subcontractors in area;
Escalate to construction manager if required;
Act as section supervisor for PTW system;
Assist area manager in other area if required;
Planning and booking of tools such as but not limited to shore cranes, etc.
Requirements:
A couple of years' experience as coordinator/supervisor within mechanical and construction shipbuilding projects
Good understanding of technical drawings and documents
An intermediate vocational or Bachelor education
Good communication skills in Dutch and English, both spoken and written
A VCA certificate
Willing to work in night shifts
Basic computerskills with Word and Excel
Meer vacatures van Royal IHC
Geplaatst:
1 dagen geleden
Are you ready to Kick-start your career? Apply now!
Geplaatst:
2 dagen geleden
Do you want to make a contribution to our engineering projects?
Geplaatst:
2 dagen geleden
Geplaatst:
11 dagen geleden
Do you have a couple of years experience with mechanical engineering and are you looking for more re...
Geplaatst:
11 dagen geleden
Are you all about optimizing designs with FEA modelling?
Geplaatst:
17 dagen geleden
Heb jij ervaring met operationele inkoop en techniek?