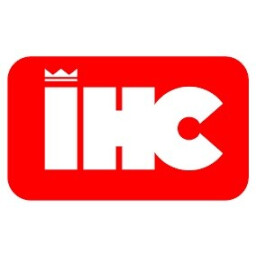 Royal IHC
Assistant/ Deputy Construction Manager
Asset Upgrade is a department within IHC Services which is part of Royal HC. The goal of this department is to manage the execution of projects that are defined as those in which existing vessels or equipment will be upgraded or changed, and where two or more Royal IHC organisations or units are involved. For the conversion project of the Amazon vessel, we are looking for an Assistant/ Deputy Construction Manager.
The Construction Manager is responsible for the daily coordination, management and supervision of the operational staff and equipment at the project location. The Assistant/ Deputy Construction Manager does not bear this responsibility self but supports the construction manager in the broadest sense of the word.
Duties and responsibilities

As Assistant/ Deputy Construction Manager you will work closely with the Site Engineers, Planner, Area Managers/ Supervisors (all disciplines), Construction Manager and Production Leader. In summary, they together are:
Instructing and guiding all contractors,
Requesting materials and equipment required for the works,
Registration of changed scope of work, repairs,
Informing and coordinating the day-to-day affairs with the environment, client, managers or competent authority,
Responsible and accountable for the progress of the planned activities,
Responsible to monitor / control and manage progress / safety / quality,
Supporting Foreman, Supervisor and or Area Managers,
Safeguarding the chair of the work and attend toolbox talks,
Control the PTW system,
Planning of all logistics on site (forklifts, cranage and any other assistance),
Anything else to deliver the project on specification, budget and in-time.

Your duties as Assistant/ Deputy Construction Manager are at least:
Chair the daily coordination meeting,
Update an action tracker with comments from our client and properly follow-up on these comments with all supporting departments,
Assist the construction team (Supervisors, Area Managers and Construction Manager) with closing out the (small) remainders of work packages, which includes direct supervision of a small construction team,
Chair planning meetings (with area managers, contractors and client) if the construction manager is not available,
Chair SIMOPS (with Area Managers, contractors and client) if the Construction Manager is not available,
Anything else which is required by the Construction Manager.
Requirements
As Assistant/ Deputy Construction Manager, you are pragmatic, structured and accurate in your work, identifying problems and taking immediate action to solve them. Effectively organizing and planning of activities is in your nature, and you independently take actions and stimulate others to drive project activities. You stimulate, inspire and engage others to cooperate and achieve a project's objectives. You are aware of the project lead times and its effect on costs and people who work onsite. To be eligible for this position, you must also have the following:
technical bachelor degree preferably in shipbuilding or marine engineering,
minimum of three years' experience in ship conversion and renovation,
experience in the offshore industry is preferable,
pragmatic, structured, accurate way of working, result-oriented approach, high focus on getting things done and realizing projects within time and budget,
good ability to handle cultural differences within the team, with the client and/or executing yard,
ability to take initiative independently on one hand, but with good team working skills on the other hand,
optimistic, energetic and integer personality and thinking in solutions,
excellent command of English,
only candidates with work visa will be considered as viable candidates.

An online assessment and screening is part of the recruitment process.