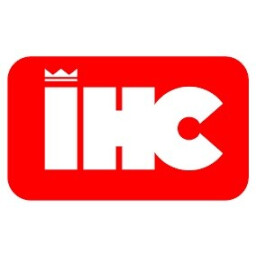 Royal IHC
Business Development Manager Defence
As a Business Development Manager you will make a distinctive contribution to the new IHC Defence cluster and act as a key player in retrieving assignments on the maritime defence market. We are building towards a solid expertise on for example submarines and defence engineering activities. You will have the chance to be part of this new cluster and to build this business together with our Commercial Director. Within our cluster we have a mixed team with a positive and energetic mindset, different ages and experiences. And on top of this there is an enormous spirit to acquire new assignments.
Identifying, pursuing and seizing new business opportunities from an outside-in perspective
Develop and implement new business development strategies (mid- and long-term)
Analyse and shape strategic partnership opportunities
Develop and execute new business models
Coordinate and/or execute (international) business development activities, in line with the approved plans, and act as a single point of contact for various in- and external stakeholders
Your Profile
Academic level of thinking
3-5 years of relevant experience
Experience in Maritime Defence (or liaised) industry is an advantage
Strong negotiation skills
Liaises with and convinces middle- and senior management with ease, both within IHC as well as at the customer / partner / market side
Willing to travel 20% of your time
Affinity with technique and the services market
You have excellent communication skills in English and Dutch as well as conceptual- and analytical thinking capabilities
Meer vacatures van Royal IHC
Geplaatst:
1 dagen geleden
Are you ready to Kick-start your career? Apply now!
Geplaatst:
2 dagen geleden
Do you want to make a contribution to our engineering projects?
Geplaatst:
2 dagen geleden
Geplaatst:
11 dagen geleden
Do you have a couple of years experience with mechanical engineering and are you looking for more re...
Geplaatst:
11 dagen geleden
Are you all about optimizing designs with FEA modelling?
Geplaatst:
17 dagen geleden
Heb jij ervaring met operationele inkoop en techniek?