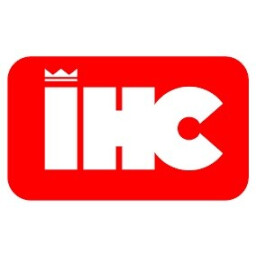 Royal IHC
Commissioning Engineer
Are you the software expert who has fallen in love with ships full of automation and equipment? Then you might be our new Commissioning Engineer !
Expect the unexpected in an international engineering role unlike any other! Commissioning Engineers are IHC's global masterminds. They ensure that all new vessels are fully operational anywhere in the world. When they're not doing that, they become super Service Engineers. Debarking wherever demand develops, their technical troubleshooting maximises vessel uptime.
Are you ready to travel the world with IHC? You will be responsible for that breath-holding moment when a new ship goes live. You will call on your technical and communication skills to quickly overcome challenges. With customer satisfaction at stake, you will be nothing short of brave in your decision-making. IHC are innovators, so it's imperative that you can adapt just as rapidly. You will continuously learn to ensure that your knowledge is at the forefront of technological expertise. This will be driven by your passion for the maritime industry and automation.
To be eligible for the position of Commissioning Engineer, you have the following:
technical diploma, with an affinity for automation and the ability to work at a Bachelor (HBO) level
a passion for ships
experience with automation software of equipment
willingness to work both inside and outside of Europe on a frequent basis
ability to act as an ambassador of our company in these roles
be prepared to familiarise yourself with our equipment via courses or colleagues
knowledge of PLC and SCADA and a VCA-VOL certificate
self-reliant, service- and result-oriented approach, as well as being solution-focused and stress-resistant
be creative in proposing solutions, and supervising work in accordance with professional and safety requirements
strong command of English both written and verbal.