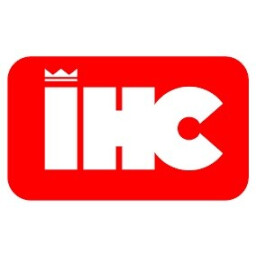 Royal IHC
Commissioning & Service Engineer Hydraulic
Do you have experience as a commissioning & service engineer in the field of hydraulics? And would you like to work on heavy equipment in the maritime industry? We would like to get in touch!
In the field, the Commissioning & Service Engineer is responsible for the on-site commissioning of systems contracted by IHC SAS-Hytop. You are responsible for solving defects and services at IHC SAS-Hytop equipment at our customer's locations worldwide. At the premises of IHC SAS-Hytop you are responsible for inspections and developing commissioning plans of our products at our locations in Sliedrecht and Alphen aan den Rijn. With your knowledge and expertise, you contribute to the different phases and areas of designing, producing, commissioning and deployment of our worldwide reputed equipment. Your valuable and appreciated feedback of your experience and expertise is part of the ongoing development of IHC SAS-Hytop products. You will coordinate and hands on execute commissioning and Site Acceptance Tests for state-of-the-art hydraulic systems on board of dredging vessels, offshore vessels and offshore installations in accordance with the technical specifications and contractual requirements. After delivery you will independently resolve defects and perform maintenance and repairs on complex hydraulic installations and equipment around the world. Daily reporting regarding progress and findings is essential to provide product feedback to the IHC SAS-Hytop organization in order to enhance products. The temporary periods abroad are up to four weeks. In this role you will report to the Manager Service and Commissioning.
As Commissioning Engineer you'll possess:
A sound sense of responsibility, flexibility and, good communicative and social skills.
The ability to work autonomous on board vessels and equipment at well facilitated shipyards, but also at challenging locations worldwide.
An eagerness to have a varied job in- and outside The Netherlands
The ability to deal with both IHC personnel, personnel of subcontractors or the client and employees of clients in ever changing conditions.
An open eye for innovative ideas to improve our products
A willingness and eagerness to obtain knowledge or learn new techniques regarding equipment and developments within the industry.
the ability to act as an ambassador for IHC SAS-HYTOP

To be eligible for this position, you should meet the following requirements:
A higher professional education (HBO or MBO) in Mechanical engineering and / or Controls engineering, Hydraulic engineering or equal.
At least three years of professional experience as a commissioning/service engineer for hydraulic installations. Experience in the Maritime or Oil and Gas industry is an advantage.
A strong developed affinity for heavy automated machinery and the Maritime Dredging and Offshore industry
Offshore safety training Opito Bosiet/Huet (or being prepared to follow the course)
A good command of Dutch and English, both written and spoken
Knowledge of Microsoft Office, ERP and PDM packages
Be comfortable working with PLC controlled equipment.
Well-developed social communication skills and the ability to work independently abroad.
An inventive, accurate, stress-resistant, flexible, innovative and team player attitude.
Performance and result-driven.
A customer-oriented attitude and commercial service approach.
Meer vacatures van Royal IHC
Geplaatst:
2 dagen geleden
Within the corporate legal department of Royal IHC's head office we have an opening for a Senior Leg...
Geplaatst:
3 dagen geleden
Does electrotechnical work relating to propulsion systems on newly built dredging and offshore vesse...
Geplaatst:
1 maand geleden
Do you have experience as a service & commissioning engineer in the maritime industry?