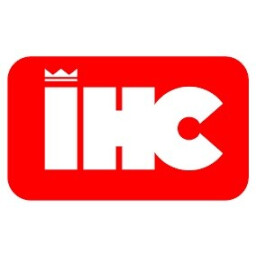 Royal IHC
Engineer Offshore Equipment
Are you all about complex engineering problems? And would you like to develop yourself as an engineer for the upcoming years on a big variety of projects? Then we invite you to contact us!
Vuyk Engineering Rotterdam is currently looking for a recent graduate engineer, who wants to develop as an engineer for the upcoming years. As an engineer you'll be working on a big variety of projects within the maritime industry for heavy offshore equipment. Your responsibilities will focus on concepts and basic designs, where you will make all sorts of calculations (hand, excel, FEM) and work with 3D and 2D modelling software to come up with the best solutions. During this process you'll work together with our other departments vessel design and marine operations.
Within your designs and concepts you'll have a good eye for practical solutions regarding fabrication, maintenance and daily use. Occasionally you'll have contact with clients to discuss progress and if necessary you'll be on location for work.
You'll be part of our equipment design department which exists of approximately 25 engineers. There are multiple projects at once and with your team (which exists of a project engineer, engineers and designers) you'll work on heavy equipment projects like cable lay-, pipelay-, dredging- and heavy lift equipment.

You will be responsible for:
Responsible for concepts and basic designs for heavy offshore equipment
Making hand-, fem-, and excel calculations with software like Ansys (Workbench)
Making concept design models with CAD software Autocad and Solid Edge based on your calculations
Checking calculations and designs according to rules and regulations
Work together with colleagues and other disciplines to complete the project.
Job requirements:
Bachelor or Master in Mechanical Engineering or comparable
One to four years of experience, but we also invite recent graduates to apply
Experience with 3D and 2D cad software
Experience with FEM and hand calculations
Willing to develop as an engineer
Meer vacatures van Royal IHC
Geplaatst:
1 dagen geleden
Do you have experience in service of high tech equipment and do you speak fluently Russian?
Geplaatst:
1 dagen geleden
We are looking for an Innovation lead engineer who will coordinate the electrical engineering work r...
Geplaatst:
4 dagen geleden
Are you an experienced SHEQ Manager and have you worked with ISO9001, ISO14001 and OHSAS18001?
Geplaatst:
5 dagen geleden
Are you service-minded? Do you want to play your part in the delivery of spares and top-end equipmen...
Geplaatst:
5 dagen geleden
Do you have experience in tactical purchasing combined with a technical bachelor degree?
Geplaatst:
5 dagen geleden
Do you have experience with design, FEM calculations and drafting for structural projects?