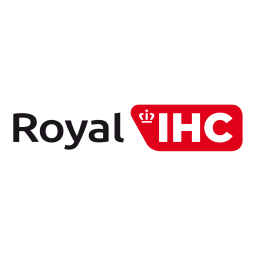 Royal IHC
HR Business Partner
We are looking for a dynamic and energetic person who is willing and ready to challenge him/herself and is driven by a continuous development attitude. As an HR Business Partner you need to have a high interest and motivation to understand the business and to build a bridge between people and business, aiming to get the best out of both. You will signal what's needed, anticipate on these needs and translate that to actions to follow up. In addition, you will act as a true all-rounder on both operational and tactical level in an international environment and will be supported by the different HR departments (e.g. HR support, CoE Organisational Development, CoE Rewards).

You will be responsible for:
Enabling the business, giving advice and following up on all related HR topics. You will be responsible for both local as international sites.
Having an active role in recruitment & onboarding processes, talent & people development, workforce planning, engagement, performance management, etc.
Following up on organizational/people health e.g. by taking actions on and monitoring (long term) illness cases and mental health.
Job requirements:
A Dutch higher vocational education (HBO or WO) in HR management (or equivalent)
At least one to two years of relevant all-round HR experience in a similar position
Experience in working in a dynamic (international) environment with highly educated engineers and production staff is an advantage - craftsmanship is of the essence in Royal IHC
Fluent in Dutch and English, both spoken and written

To succeed in this position you:
Have the ability to take the initiative and a high degree of self-reliance with regards to organizing, planning and carrying out a range of activities and projects
Relate openly and comfortably with diverse and international groups of people and gains the confidence and trust of others through honesty, integrity, and authenticity
Maneuver comfortably through complex policy, process, and people-related organizational dynamics being able to create a good balance in following up on standardized policies and agreements vs a situational
Have the ability and skill to ensure that the organization is able to attract key people with the capability to create competitive advantage and that it actively manages an appropriate balance of resources to meet changing needs, fulfilling the short- and long-term needs of the organization's strategy.
Royal IHC offers you:
A great opportunity to contribute to the future of the maritime industry
Alongside a competitive salary, you will receive reimbursement of your travel costs, an annual profit share and a beneficial pension scheme
Personal development budget
At least 40 days of leave each year
Flexible working hours and the possibility to work from home (part-time)
Onsite Fitness Centre and physiotherapist
Meer vacatures van Royal IHC
Geplaatst:
1 maand geleden
Mechanical Lay-out Engineer
Geplaatst:
1 maand geleden
Senior Integration Engineer E&A
Geplaatst:
1 maand geleden
Coordinator Manufacturing & Testing
Geplaatst:
1 maand geleden
Geplaatst:
1 maand geleden
Technical support officer
Geplaatst:
1 maand geleden
Vertalen van ontwerp- en overzichtstekeningen naar werktekeningen tbv productie. Zorgen het producti...