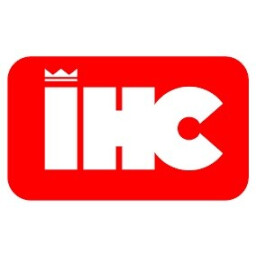 Royal IHC
Insurance Claim Coordinator
The Insurance Claim Coordinator investigates and prepares damage analyses, develops and formulates strategical (claim) reports to customers, adjusters and insurance with respect to the damages that occurred on board of vessels and/or installation constructions with or under guarantee with IHC Holland B.V.
As the Insurance Claim Coordinator of Royal IHC you will be responsible for:
Discuss and negotiates with parties involved, the declarable amounts.
Coordinates and foresees in the financial reporting and finalization of running insurance cases with insurance-related companies, suppliers and customers.
Due to the long lead times, the cross ties and sometimes the occurrence of events, being related or non-related to guarantee claims and other influential circumstances, these tasks are complex to be carried out.
The function holder has to combine the (shipbuilding) technical, insurance technical- as well as the juridical aspects into one dossier, serving both the interest for the company as well as the clients
Responsible to structure and initiate technical investigations on insurance claims with values above 250K. Develops and delivers investigation Terms Of Reference and provides investigation leadership and mentoring to company superintendents and technical team leads in investigation execution
Takes the lead in identifying risks linked to insurance claims and proactively reports on these, takes a leading role in mapping and escalating risks to stakeholders and provides recommendations for risk mitigations.
Maintains a role to capture lessons learned on insurance claims and proactively reports on these and maintains lessons learned log. Lessons learnt and respective actions will be escalated to the relevant stockholders for actions and follow up.
Will report concerning the running cases each fortnight to the Line Management
Informs in respect of cases being of high importance, if diverting from the General ruling and /or when budgets are exceeded.
As Insurance Claim Coordinator you have the following responsibilities
(technical) investigations, analyses, reporting and claim notifications of Guarantee requests
internal information and advice to the involved Project managers and InduRisk B.V.
render Information and advice to (insurance) adjusters and clients concerning the scale and size of the amounts to be claimed(without losing sight of the IHC interests)
ownership and updating of the claim register within IHC.
follow up of assignments with clients and insurance-related companies
determine the financial status of claims
directing investigation assignments to adjusters
periodical reporting concerning insurance cases
periodical meeting concerning claims having an impact on either budget exceeding and/ or the interests of IHC
risk Identification and management including reporting to stakeholders and developing Risk profiles for company products and equipment
develops and maintains as owner insurance claim related lessons learned and follow up of these
responsible for stakeholder management and communications with regards to insurance claims.
representing IHC Services when abroad.
Your characteristics as potential Insurance Claim Coordinator
sound sense of responsibility, flexible, perseverant, good communicative and social skills
able to work autonomously on large, medium and small vessels and equipment at well-facilitated shipyards, but also at worldwide less facilitated worksites
eager to have a varied job in- and outside of The Netherlands
well able to deal with both IHC personnel, personnel of subcontractors or the client and employees of clients in ever-changing conditions
always willing and eager to obtain knowledge or learn new techniques regarding equipment and developments within the industry
Job requirements for the position of Insurance Claim Coordinator
technical Education at a Maritime college on a preferably higher vocational education level.
a minimum of six years of professional experience as Maroff on oceangoing vessels completed with some years of additional experience in the dredging and or offshore industry.
in possession of a certificate of competence (STCW-papers) and all relevant training, Seaman's Book, medical certificate, etc.
knowledge of maritime ruling its legislation, trading and, insurance practices.
experience in insurance claim management either as a vessel technical superintend or marine officer.
experience with Risk management related to contractual and insurance-related matters and/or the willingness to develop and learn this skill set.
excellent command of the Dutch and English language, both in Word and Writing, command of other languages holds an advantage.
good knowledge of Windows, MS-Office, ERP and document management systems.
Meer vacatures van Royal IHC
Geplaatst:
2 dagen geleden
Are you looking forward to be part of our team for maritime defence related projects? Then Royal IHC...
Geplaatst:
7 dagen geleden
Manager Production Vessel Conversion
Geplaatst:
7 dagen geleden
Team Lead QA/QC Royal IHC
Geplaatst:
9 dagen geleden
Werkvoorbereider/ Production Engineer Vessel Conversion
Geplaatst:
11 dagen geleden
As the Technical Support Engineer you will be responsible for carrying out 2nd line engineering supp...
Geplaatst:
13 dagen geleden
Heb jij ervaring als werkvoorbereider in de maritieme sector?