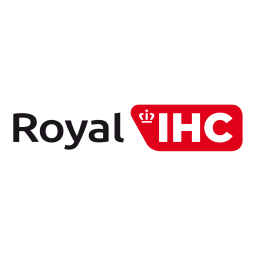 Royal IHC
Intern Accommodation& Safety Engineering
Are you looking for a way to make a direct impact in a team? A challenging internship project where you can push the limits of what is possible? Do you enjoy finding new ways to create and design something focused at efficiency? If so, then look no further than this internship position as an Accommodation Engineer at Royal IHC!
The Accommodation & Safety Discipline is responsible for delivery of the basic engineering (BE) package for accommodation on board vessels within IHC. Next to delivering BE drawing packages to the yard, the engineer also communicate with the building site, class societies and customers on a daily basis.
Within this internship project you will be responsible for, together with the Accommodation Engineers, producing new modular areas which can be used as "plug and play" pieces in future designs. You will use current designs, design & estimate feedback and regulations in order to create several modular designs of rooms and areas. Examples of the areas include but are not limited to, the galley, main staircase, cabins, mess room and recreational areas. These designs will be used as modular plug and play pieces in future accommodation designs. In order to achieve this, you will be involved in a wide range of tasks and have the following responsibilities:
Researching, developing and designing the modular areas;
Creating a design module library to be use as a baseline for the new built vessel
Create standard layout for accommodation decks with a uniform philosophy
Recording these designs both in written format and also using drafting and 3D modeling software;
Researching the current rules and regulations which are applicable to the areas and apply them to the design;
Liaising with current engineers on their day to day designs and their approach to these areas;
Liaising between several different departments within IHC to achieve a modular design which works from proposal to detail design;
In short, you will be expected to research, design and document modular design for certain functional areas of the accommodation onboard IHC vessels. This modular design will be used and impact not just the Accommodation & Safety discipline but other departments and disciplines across IHC as well.
Your Profile
In order to be able to discuss and inform the organization and colleagues of the developments and initiatives in the field of Accommodation Engineering; one must be an articulate, confident and self-driven individual. As a third or fourth-year student, you will be capable of taking the initiative when carrying out your duties. To be eligible for this position you must have:
a vocational education (MBO or HBO) (or equivalent);
a study focused on shipbuilding, engineering or architecture (desirable);
experience with 2D and 3D modeling software (desirable);
experience with ship rules and regulation societies (desirable);
a good command of Dutch and English, both verbal and written;
the ability to work independently and be self-critical.
the ability to work in multi-disciplinary environment