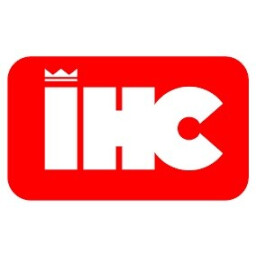 Royal IHC
Jr. Structural Designer
As (Jr.) Structural/Mechanical Designer you are part of our Structural department and in this capacity you will be designing for Oil & Gas, Renewables and Leisure related projects.
The Structural department within KCI is involved in concept, basic and detail design. Because the Structural department is represented in three different market segments we are able to offer a diverse work package.
Responsibilities
Prepare and check design documents in execution phase of the project, conform legislation and regulations, technical requirements and specifications of the customer, in order to realize optimal design work;
Carry out design intakes or initiate design activities for projects (in close consultation with sr designer/engineer) and provide critical input to contribute to optimal resourcing of design work with high quality level;
Carry out (well defined) design activities in all phases of project in close supervision of sr designer / engineer who reviews and controls the work, to ensure efficient and effective realization of design work;
Ensure good and clear presentation of design work and organize proper documentation to ensure accessible complete up to date work;
Plan and monitor own work to ensure functional project requirements on scope, time and costs are met (under supervision of sr designer) to ensure delivery of requested documents within deadlines.
Requirements
Engineering/Designing software experience is nice to have.
Bachelors in Mechanical Engineering (Werktuigbouwkunde) ;
Eager to learn, proactive, problem solving attitude and you are a team player;
You have 0 - 1 years working experience (internship) in a similar position and relevant market;
Preferably you have experience with drafting software such as Autocad (2D + 3D), Solidworks, Tekla, Solid Edge and/or engineering software such as: Ansys, Femap, SACS, StaadPro;
Good knowledge of English and preferably also Dutch (both written and verbal);
Competences: adaptability, critical thinking, focus on quality, problem analysis, result-orientation