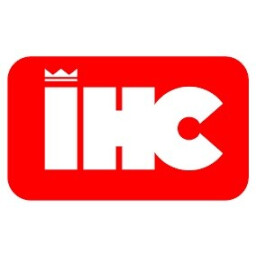 Royal IHC
Junior Engineer automation
As Automation Engineer, you will design the automation and control system of offshore, naval and dredging vessels such as hopper or cutter dredgers. Most of the time, those vessels and installations are still under construction by IHC. You will be part of a dedicated project team comprising several engineers, each with their own field of expertise. Together with the Lead Engineer, you will make your own plan for the upcoming period, starting with basic engineering and followed by the detailed engineering of each system. The focus of your work varies from automation that manage the power generation and distribution onboard, automation to control the systems inside the vessel and automation that controls the working of the various drives onboard. Each project can take as long as half a year to two years to complete. You will typically work on designing control philosophies, system architecture diagrams, functional specifications, drive designs, I/O-lists & PLC programming. You will also provide information to our technical writer as input for the User Manual and will assist during the Factory Acceptance Test with the customer. We understand that a we cannot expect a junior engineer to full fill al tasks above, therefore we will coach and train you on the job.
Job requirements:
To be eligible for the position of Automation Engineer, you must have the following:

higher vocational education (HBO) in a technical discipline with a focus on industrial automation
the ability to write functional specifications and read drawings (electric, pneumatic and hydraulic)
the ability to work as part of a team
an approachable nature and a customer-oriented focus
the ability to work well under pressure while maintaining a high level of accuracy
a practical, goal-oriented attitude and the willingness to work in a rapidly changing environment
excellent communication skills in English and/or Dutch, both written and verbal.
Meer vacatures van Royal IHC
Are you ready to Kick-start your career? Apply now!
Geplaatst:
1 dagen geleden
Do you want to make a contribution to our engineering projects?
Geplaatst:
1 dagen geleden
Geplaatst:
10 dagen geleden
Do you have a couple of years experience with mechanical engineering and are you looking for more re...
Geplaatst:
10 dagen geleden
Are you all about optimizing designs with FEA modelling?
Geplaatst:
16 dagen geleden
Heb jij ervaring met operationele inkoop en techniek?