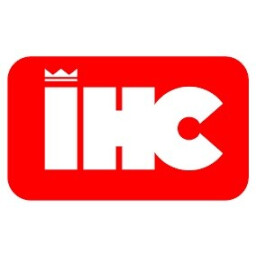 Royal IHC
Junior Engineer electrical engineering
As Junior Electrical Power Engineer, you will engineer the power generation and power distribution of offshore, naval and dredging vessels such as hopper or cutter dredgers. You will be part of a dedicated project team comprising several engineers, each with their own field of expertise. Together with the Lead Engineer, you will make your own plan for the upcoming period, starting with basic engineering and followed by the detailed engineering of each system. We understand that a we cannot expect a junior engineer to full fill al tasks at ones, therefore we will coach and train you on the job. In this role, you will be responsible for the design of various onboard systems and produce a wide range of technical documents.

You will be responsible for:
overall single-line drawings
load balances
designs of generators, switchboards motor control centers, drives, trafo's
Eplan drawings
technical specifications for quotations and purchasing
Job requirements:
a higher vocational education (HBO) with a technical specialism in electro technology or mechatronics ;
the ability to work as part of a team
an approachable nature and a customer-oriented focus
the ability to work well under pressure while maintaining a high level of accuracy
a practical, goal-oriented attitude and the willingness to work in a rapidly changing environment
excellent communication skills in English and Dutch (verbal and written) in order to establish strong relationships within the project team.