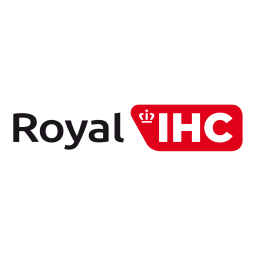 Royal IHC
Lead Manufacturing & Testing
Your job
Royal IHC is currently recruiting a Lead Manufacturing & Testing to work within our department Digital Business Systems. As Lead Manufacturing & Testing you will lead two teams with total seven members and be responsible for the testing of electrical and automation products. In addition, you will provide a high level of maintenance support with your team to meet business and contractual obligations.
You will be responsible for:
Leading a team and day-to-day operations of the Manufacturing & Testing department within our department Digital Business Systems.
Check availability and gather information, materials and resources according to operational planning and take appropriate action if not available
SHEQ: manage, prepare and execute all activities in line with safety rules and maintain safe working conditions
Quality, as this a critical KPI of the Manufacturing and Testing Department
Attract, lead, coach, appraise, take corrective measures when required and develop employees and stimulate talent.
Be aware of the business continuity for the part of the business you work in
To be eligible for the position of Coordinator Manufacturing & Testing you must have the following:
Applicants must have a Testing & Inspection experience/knowledge
MBO+ / HBO level
Must have completed a recognized time served electrical apprenticeship
Familiar with different production methods mechanical and electrical
Good communication skills and the ability to lead a team
Confident, enthusiastic and pro-active
Able to do the job right and do it right first time, within a pre-determined timescale
Royal IHC offers you:
Royal IHC offers you a challenging full-time job within a dynamic company. In addition, we offer you a competitive salary, travel allowance, profit share, pension allowance, training courses and at least 40 days of leave per year.
About Royal IHC
Royal IHC enables its customers to execute complex projects from sea level to ocean floor in the most challenging of maritime environments. We are a reliable supplier of innovative and efficient equipment, vessels and services for the offshore, dredging and wet mining markets.
With a history steeped in Dutch shipbuilding since the mid-17th Century, we have in-depth knowledge and expertise of engineering and manufacturing high-performance integrated vessels and equipment, and providing sustainable services. With our commitment to technological innovation we strive to continuously meet the specific needs of each customer in a rapidly evolving world.
As an employer we pride ourselves in providing a challenging, diverse and development focused working environment. Besides a very generous benefits package we also equip our employees with excellent tooling.
Are you interested in the above position and want to become a member of the Royal IHC team? Please apply directly! For more information about the role, Royal IHC or the application process, please visit royalihc.com/careers or call our recruitment department on +31 (0) 88-015-4444.
Please note that an online assessment can be part of the recruitment process.
Royal IHC does not approve of any commercial, contractor and agency acquisition via this job posting. Proposing candidates without explicit invitation to do so is not appreciate and will not be considered by Royal IHC and its affiliates. No commercial use of this advertisement is permitted.
Meer vacatures van Royal IHC
Geplaatst:
1 maand geleden
Royal IHC is looking for a HR Business Partner.
Geplaatst:
1 maand geleden
Mechanical Lay-out Engineer
Geplaatst:
1 maand geleden
Senior Integration Engineer E&A
Geplaatst:
1 maand geleden
Geplaatst:
1 maand geleden
Technical support officer
Geplaatst:
1 maand geleden
Vertalen van ontwerp- en overzichtstekeningen naar werktekeningen tbv productie. Zorgen het producti...