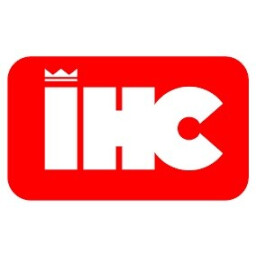 Royal IHC
Lead / Senior Structural Engineer (SACS)
Lead Structural Engineer
We are looking for a Lead Structural Engineer for concept, basic and detail design for offshore sub-structures (jackets, tripods, monopiles, transition pieces etc.) and topsides for offshore platforms and wind turbine generators. The Lead Structural Engineer will perform the necessary design analyses and studies with accompanying reports independently. Furthermore the Lead Structural Engineer will lead a team of engineers, advise on technical matters in other projects and act in consultancy role towards clients.
Duties & Responsibilities
The Lead Structural Engineer is involved in various engineering projects such as but not limited to:
General Structures & Components

; System of fits, geometric dimensioning and tolerancing, Boatlanding/access ladders/access platforms, Stairs / ladders, Handrails, Lifting points/spreader frames & bars, J-tubes, Pipe / cabletray supports, Crane pedestals, Skids, Living Quarters, Grillage & Seafastening;
Oil & Gas;

Topsides Jackets, Tripods, Monopiles, Suction Anchors, Ventstacks & flarebooms, Deck extensions & modifications, Topsides Deck layouts(plotplans), Decommissioning engineering Topsides, Decomissioning engineering Substructures, FPSO Topsides, FPSO Turrets;
Renewables;

Topsides, Jackets (W.T.G./O.S.S), Tripods (W.T.G. / O.S.S.), Topsides Deck layouts renewables (equipment layouts/plotplans);
Performing different engineering analysis such as but not limited to:

Load out, Upending, Lifting, Transport, Transport fatigue, Installation/stabbing, On-bottom/Unpiled, In-place, In-place fatigue, Vessel impact/collision, Seismic, Redundancy/Pushover, Lifetime extensions, Foundation piles, Foundation suction cans, Pile drivability;
Performing different detailed calculation such as but not limited to:

Material Take off (MTO), Weight and Centre of Gravity (COG) calculation, Weight Control Report, Bolted connections, Welded connections ,Grillage and Seafastening, Vessel/barge deck strength , Nodes & joints (eg diamond plates), Detailed buckling checks of shell structures, Lifting points (eg padeyes & trunnions), Rigging selection.
Requirements
Bachelors or Master's Degree in Mechanical Engineering (offshore);
+10 years of experience as structural engineer in the oil & gas and renewable industry and +/- 2 years of lead engineering experience;
Extensive experience with Jacket substructures;
Software experience: proficient user of SACS, advanced user of Ansys (classic and workbench), FEMAP, Staadpro, Navisworks;
Knowledge of International rules and standards applicable to offshore designs for oil & gas as well as offshore wind industry;
Experience with geotechnical foundation design for driven piles and suction anchor foundations (incl. drivability);
Good knowledge of English and preferably also Dutch (both written and verbal);
Pro-active and problem solving attitude, analytic, flexible, team player;
Coaching and leading experience.
Meer vacatures van Royal IHC
Geplaatst:
9 dagen geleden
Do you have a couple of years experience with mechanical engineering and are you looking for more re...
Geplaatst:
9 dagen geleden
Are you all about optimizing designs with FEA modelling?
Geplaatst:
15 dagen geleden
Heb jij ervaring met operationele inkoop en techniek?
Geplaatst:
20 dagen geleden
Are you an experienced SHEQ Manager and have you worked with ISO9001, ISO14001 and OHSAS18001?
Geplaatst:
22 dagen geleden
o you like to write software that for example: - moves a lot of steel from our equipment and posi...
Geplaatst:
30 dagen geleden
Are you our new Research & Developer? Apply now!