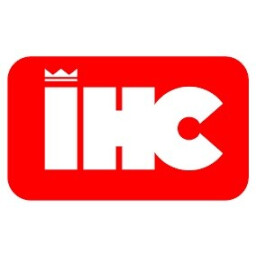 Royal IHC
Lead Structural Engineer Windturbine foundations
Lead Structural Engineer Windturbine foundations
Do you have experience with design and FEM engineering of fixed foundation structures for the windturbines within the offshore renewable industry? And would you like to be responsible for complex FEM engineering issues while guiding a team? Then this could be the job you're looking for.
As Lead structural engineer windturbine foundations within KCI you're responsible for the design and FEM engineering of monopile, jacket or tripod structures for the windturbines in the offshore wind industry. You're responsibility starts at the beginning of a project, where you give input for the design and prepare your team for the structural work and inform them about planning.
During the projects you will be involved in various engineering project and responsible for:
Generating concept, basic and detail designs for the primary steel of various windturbine foundations such as jackets, tripods, gravity base foundations & monopiles;

Designing transition pieces for the various windturbine foundation types;

Performing the necessary design analyses and studies with accompanying reports;

Writing Basis of Design documents, Design Briefs and Specifications as well as liaise with our Clients and Certifying Authorities;

Setting up serial design processes and programming routines for the dynamically loaded substructure for a windturbine generator;

Performing independently complex global in-place analyses, fatigue analyses, natural frequency analyses, Windturbine Generator Integrated Load analyses, foundation (pile) design analyses of fixed offshore turbine foundations;

Performing independently global analyses for load-out, transport, lift, on-bottom stability, push over/redundancy and vessel impact conditions as well as the detailed verifications of welds, grout connections, wave slamming, vortex induced vibrations etc. of the substructures;

Quality and planning of the work;

Monitoring and discussing the Progress with project manager of KCI and with client on occasion.
Your background
A Master's degree in mechanical, offshore, civil engineering or comparable;

Multiple years' of experience within offshore renewables and with the design of fixed turbine foundations;

Proficient in performing analyses & calculations required for the WTG load iterations and the In-place analysis (ULS, FLS, SLS, ALS);

Proficient user of SACS and ANSYS and familiar / advanced user of Femap/Usfos/Grlweap;

Experience with assuring quality of work and keeping track of planning;

Excellent knowledge of English and preferably Dutch (both verbal and written).