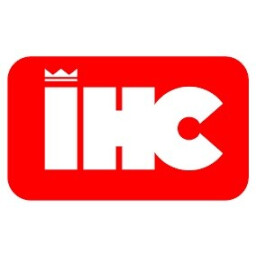 Royal IHC
legal counsel IQIP
As a legal counsel within the group of companies controlled by IHC IQIP B.V., you will closely work with two other legal counsels dedicated to the IQIP Group. As a legal counsel, you will report directly to the senior legal counsel and the executive director of the IQIP Group. Furthermore, you are providing optimum service to the business and ensure a reliable and accessible support by the legal department within the IQIP Group. Internally you will liaise mostly with persons from the sales and proposal management, project management and procurement departments. Externally you will liaise with lawyers, sales managers and legal counsels/contract managers of clients. In addition, you will be positioned within an international challenging and demanding commercial environment. Because IHC IQIP B.V. is part of the Royal IHC Group, you will also closely work with colleagues from the finance, tax, treasury and insurance departments enabling you to give sound and comprehensive legal advice.

You will be responsible for:
monitoring and ensuring proper application of and compliance with legal policies and procedures
offering tangible and hands-on legal advice and support to the business in respect of commercial contracting and contract management;
promoting and executing cross-functional and international collaboration;
proactively informing and assisting the business on risks, opportunities and points of attention;
support the business by providing corporate governance documentation and assistance as well as advice with respect to the finance, tax, treasury and insurance matters;
providing legal support and advice to (senior) management in case of disputes.
Job requirements:
a law degree, preferably with a specialisation in corporate or commercial law;
two to five years' working experience as an in-house legal counsel or at a reputable law and/or civil notary firm in an international setting;
the ability to work with a diverse and international group of people and being able to communicate at all levels;
strong analytical skills, an eye for detail and a high level of accuracy;
an excellent grasp of Dutch and English, both written and verbal and strong drafting skills, have a result-oriented approach with the ability to balance legal and commercial interests;
the flexibility to travel.