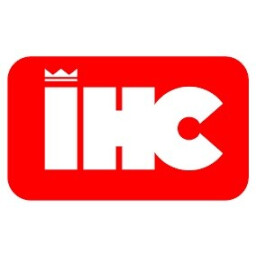 Royal IHC
Manager Engineering E&A
As Manager Engineering E&A you will manage a group of electrical, automation and mechanical (lead) engineers, as well as temporary engineers who work on a project basis. You will report to the General Manager and are also a member of the Management Team of IHC Systems. In this position you will develop and implement the department vision and strategy. You will organize and coordinate the activities of the employees of this department. In your role, you are the ambassador for your field of expertise and the department towards internal and external stakeholders. You will participate in various meeting-, and consultation structures and you contribute to the overall strategy within Royal IHC. Improving, implementing and realizing engineering methods and techniques with regard to work processes and engineering quality is also part of your function. Given the growth process we are in as an organization, the focus is on coaching leadership, further development of the organization and being able to convert departmental vision into concrete results.
Job requirements:
A completed B.Sc. / M.Sc. in Electrical Engineering;
Extensive managerial experience (5-10 years);
Experience of electrical engineering processes and associated tools;
Technical knowledge regarding e.g.: electrical machines, frequency converters, electrical energy systems;
You have excellent communication and social skills and you are experienced in managing independent employees;
Experience with the dredging and / or offshore industry is an advantage;
Speaking and writing of the Dutch and English language;
Knowledge of standards, safety regulations, quality and inspection requirements;
You consider it a challenge to make an active contribution to the further development of the department.