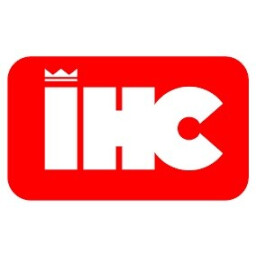 Royal IHC
Offshore Structural Designer Tekla
Offshore Structural Designer Tekla
Are you a proficient user of Tekla Structures and do you have a couple of years' experience in the offshore industry? And would you like to work on complex multidiscipline engineering projects? We like to get in touch.
As Offshore Structural Designer within KCI you're responsible for preparation and design checks in different stages of our projects. Within your team you work closely together with the engineers and project manager to make sure all designs are conform legislation and regulations and met the customer specifications and technical requirements.
Structures and projects you can think of are related to Offshore and Oil and Gas structures like topsides, jackets, Monopiles, living quartes, seafastening etc.
Your responsibilities
Prepare, design and check offshore structures with Tekla
Make sure all designs are according rules and regulations
Cooperate with engineers to come up with optimal design
Discuss progress with clients and (internal) project managers
Your background
A vocational technical background in mechanical engineering or comparable
A couple of years' experience of working with Tekla structures
Experience within the offshore industry and preferably with multidiscipline projects
Good communication and writing in Dutch and English
A valid EU work visa
Meer vacatures van Royal IHC
Are you ready to Kick-start your career? Apply now!
Geplaatst:
1 dagen geleden
Do you want to make a contribution to our engineering projects?
Geplaatst:
1 dagen geleden
Geplaatst:
10 dagen geleden
Do you have a couple of years experience with mechanical engineering and are you looking for more re...
Geplaatst:
10 dagen geleden
Are you all about optimizing designs with FEA modelling?
Geplaatst:
16 dagen geleden
Heb jij ervaring met operationele inkoop en techniek?